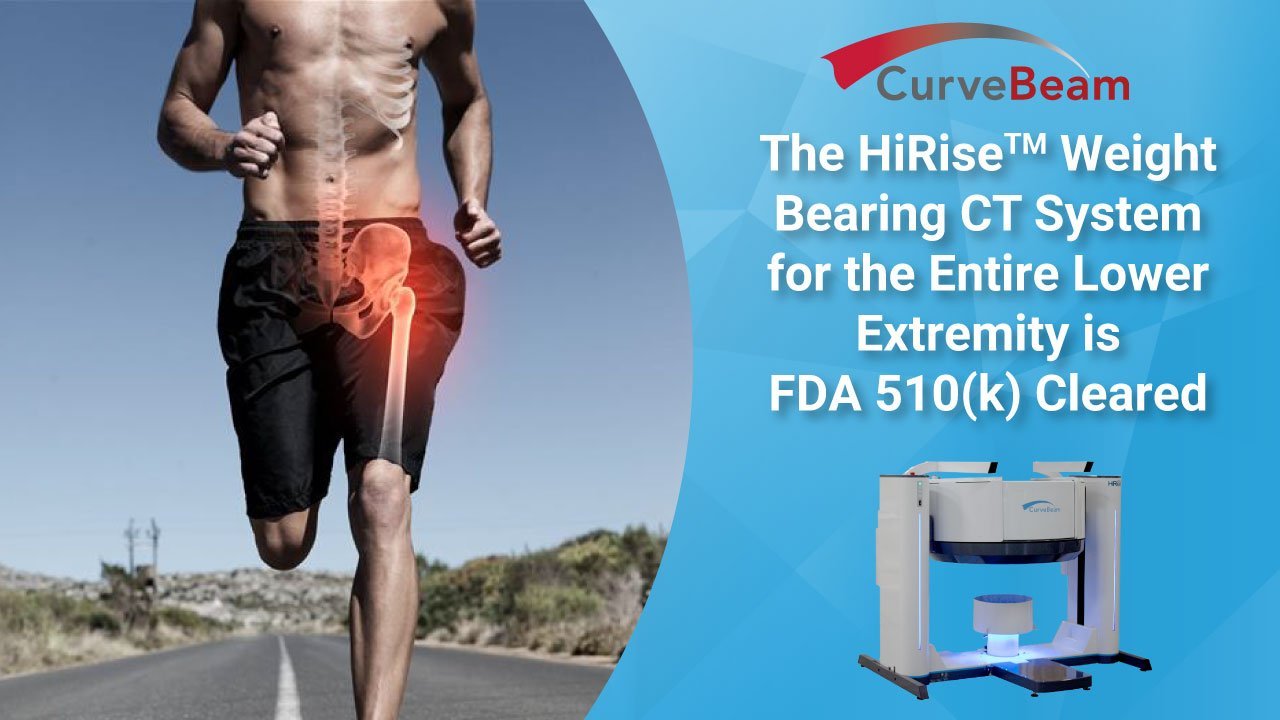 CurveBeam Announces FDA 510(k) Clearance for HiRise Weight Bearing CT System for the Entire Lower Extremity
CurveBeam announced the HiRise, its weight bearing CT (WBCT) imaging system for the entire lower extremity, has received FDA 510(K) clearance.
CurveBeam is the leader in weight bearing CT imaging for the orthopedic extremities. Only CurveBeam systems offer a wide patient platform that lets patients stand naturally on both feet during a scan.
CurveBeam's HiRise can scan anywhere along the lower extremity from the hip & pelvis to the feet. WBCT imaging of the hip & pelvis is a novel application not previously available in any system.
"CurveBeam's mission is to be responsive to crucial but unmet diagnostic needs of the specialties it serves, and introduction of the HiRise device is the latest transformational step in that direction," said CurveBeam President & CEO Arun Singh. "This system literally achieves new heights in point of care advanced orthopedic imaging."
Two HiRise systems were installed for investigational studies prior to FDA clearance at University of Iowa Carver School of Medicine's Department of Orthopedics and Rehabilitation in Iowa City, IA and at Tennessee Orthopaedic Clinics (TOC) in Knoxville, TN.
The HiRise gantry tilts for upper extremity imaging and supine lower leg imaging.
Researchers at University of Iowa are using the HiRise for multiple research studies, including examining hip dysplasia in functional position and evaluating wrist injuries in gymnasts.
"The HiRise promises to revolutionize our biomechanical understanding of the entire lower extremity the same way previous generations of CurveBeam's weight bearing CT systems enabled better investigation into the foot, ankle and knee," said Dr. Cesar de Cesar Netto, MD, PhD, Assistant Professor of Orthopedics and Rehabilitation at University of Iowa.
CurveBeam's systems utilize cone beam CT technology and are designed for the orthopedic point-of-care setting. The HiRise plugs into a standard wall outlet, requires minimal shielding, and is easy to operate.
CurveBeam announced CE Marking for the HiRise in October.