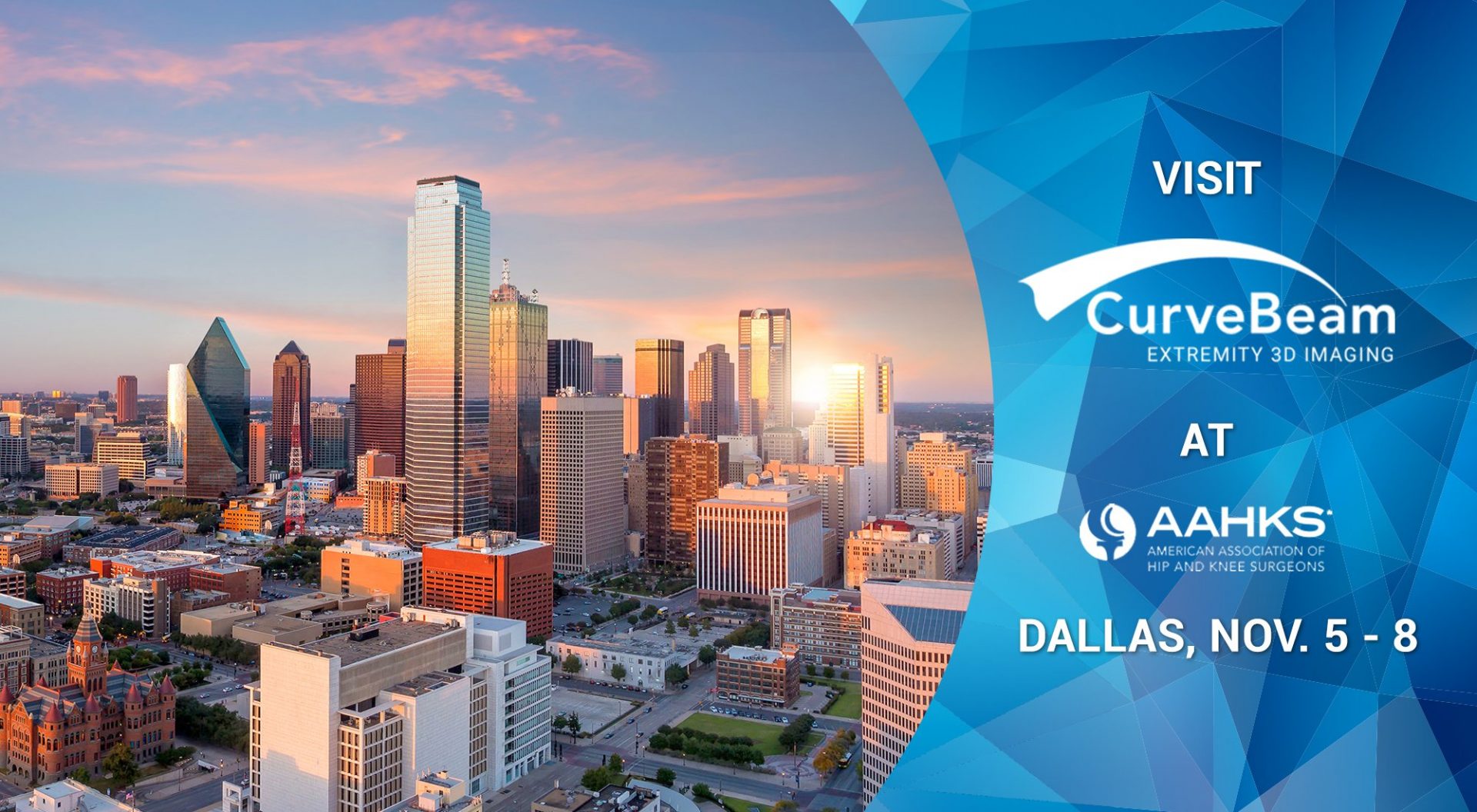 AAHKS Annual Meeting Hybrid in 2020
The 30th American Association of Hip and Knee Surgeons Annual Meeting will take place both virtually and in person this year, with the association committed to offering a "safe, socially responsible" gathering at the Hilton Anatole. 
CurveBeam is a proud sponsor of the AAHKS Annual Meeting.  Visit us virtually or in person at Booth #402. 
Clinical Applications Specialist Jenna Roller will be representing CurveBeam at the AAHKS live meeting to discuss CurveBeam's exciting clinical applications for knee and hip.
The meeting's virtual option will include the ability to earn CME, watch events and industry symposia via livestream, and view on-demand content from the General Session. For those attending the annual meeting in person, robust safety protocols will be enforced, such as social distancing, the wearing of masks, and more. 
Ahead of the meeting, 49 symposium proposals were submitted alongside 1,771 abstracts. The event's schedule is as follows: 
Thursday: Registration, Industry Symposia, Exhibit Hall Setup 
Friday: ePoster Exhibition, Industry Symposia, Ask-the-Experts, Welcome and Kickoff of General Session, Exhibit Hall Open 
Saturday: ePoster Exhibition, General Session, Keynote, AAHKS Award Presentations, Exhibit Hall Open 
Sunday: ePoster Exhibition, AAHKS Business Meeting, General Session, Adjourn