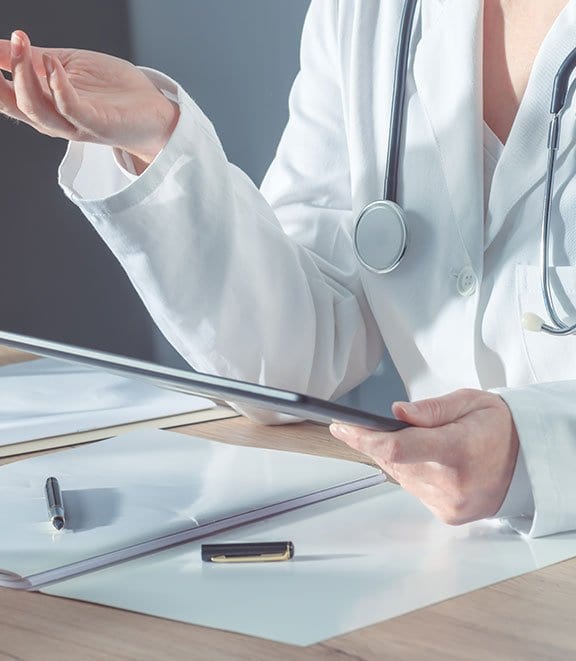 CT Scans: Customer Experience and Perception Drive Value
While doctors and radiologists understand the value generated from a CT scan, the same may not be true of the patient. Thus, it is important for clinicians to think from the perspective of the individual being treated to best deliver the most positive experience possible. What patients want is high-quality medical care from actively engaged providers who can also aid in decision-making when it comes to assessing options and risks.
To feel more comfortable with something so unfamiliar, a detailed explanation of what to expect goes a long way to providing well-being for those on the receiving end of a CT scan. Clinicians must realize that truly successful medical care involves affording their patients with a pleasurable experience, and not just a favorable outcome.
Dr. H. Benjamin Harvey, director of radiology quality improvement at Massachusetts General Hospital spoke at the International Society for Computed Tomography (ISCT) annual meeting, saying, "It's the patient experience that matters — how good a job the patient thinks you did." When it comes to CT imaging, "how the patient feels their imaging experience went is as important as how it actually went." From the patient's perspective, perception truly matters.
Quality care goes beyond process compliance. The manner in which the care was received, as well as the eventual outcome, bears great significance. Discovering the wants of the patient will best guide clinicians in delivering an optimal experience. These desires are usually quite simple: ease of registration, comfort of exam, timeliness in communication, and accuracy of reporting and billing. Having to undergo any type of medical treatment can be inconvenient and the cause of trepidation, so removing hassles makes for greater satisfaction.
Most patients do not understand what makes a good radiology report. However, they will understand and enjoy quick paperwork, a speedy intake, a friendly-face at the front desk, even easy-to-find parking. "We think it's silly, but when you spend 30 minutes driving around looking for a parking space for your CT exam, it shapes and reflects on how you think about that experience," says Dr. Harvey.
CurveBeam Cone Beam CT systems are compact and designed for the point-of-care. Patients can undergo a CT exam at their specialists' office and avoid a trip to the imaging center or hospital altogether. Because scans are DICOM compliant, the scans can easily be shared with an off-site radiologist.
Finally, most patients prefer that their radiologist communicates with both them and their referring physician, who is the point person when it comes to their medical care. This way, everyone is on the same page which will facilitate the most effective treatment possible. For physicians and health care providers, a good customer experience which is comfortable and convenient enables patients to form a more positive perception of the procedure, and create the highest value.