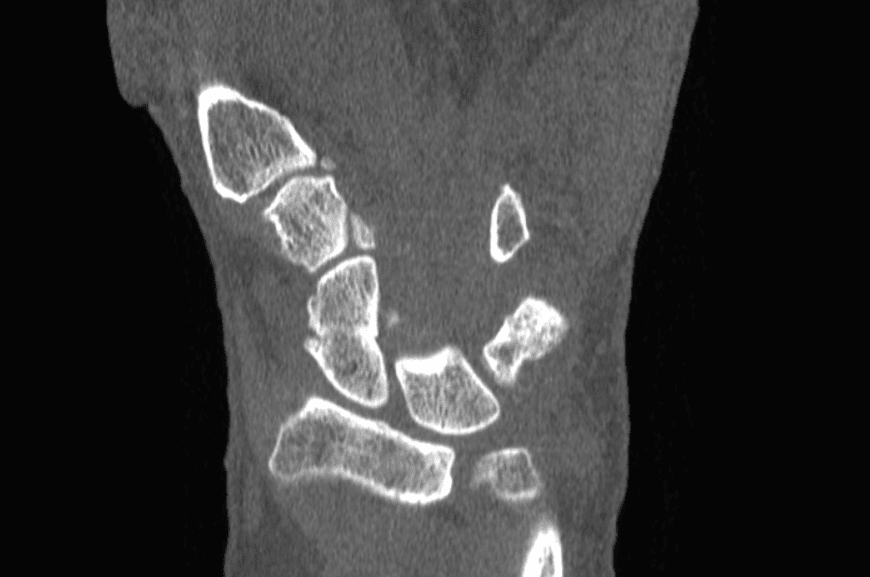 CT Confirms Scaphoid Fracture Union Quicker than X-Ray
CT assessment of patients casted for a non-displaced scaphoid fracture shows union occurring at approximately 7.5 weeks, with a majority of fractures healing in less than 6 weeks, according to  a 2016 study by Ruby Grewal et al. Similar studies using plain X-Ray demonstrated union time to be anywhere between 10 – 24 weeks. The authors noted the union time on CT may even be overestimated because the majority of patients' first CT scan after casting was not until 6 weeks.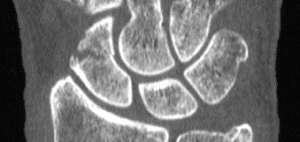 In a previous study, Professor Timothy Davis wrote CT studies demonstrate healing of a non-displaced fracture treated with a plaster cast can occur in as little as 4 weeks. If a fracture is displaced less than 2 mm, Davis said those CT studies suggest a plaster cast for 8 – 12 weeks.
CT is ideally performed for all scaphoid waist fractures in the first week after injury to classify whether they are displaced or non-displaced, said Professor Davis, an orthopedic surgeon at Woodthorpe Hospital in Nottingham, UK said in his research paper.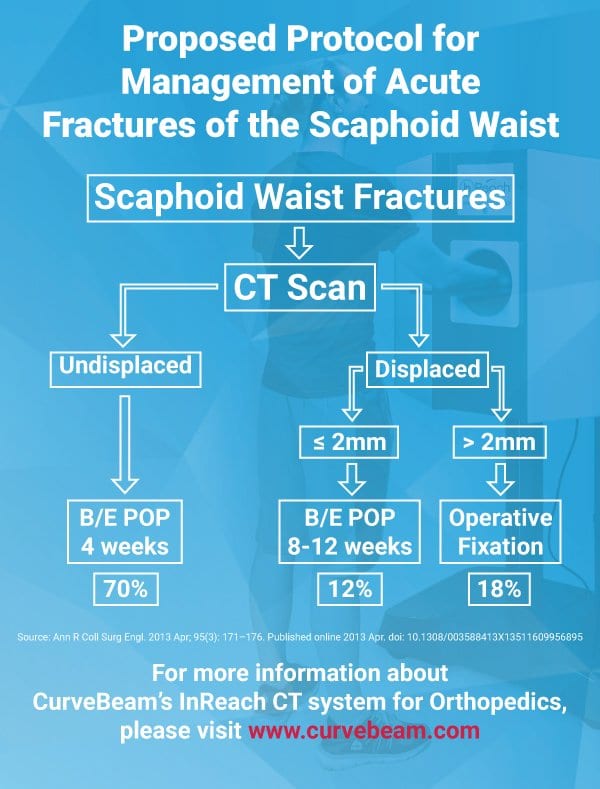 By using CT as a baseline, researchers at the Roth/McFarlane Hand and Upper Limb Center in London said they were able to identify fractures which may have appeared non-displaced on X-Ray, but were actually minimally displaced.
"We feel that the added visualization of CT over plain radiography enables the surgeon to properly select which fractures are appropriate for non-operative cast treatment with an expected high degree of union," the researchers said in a study published in The Open Orthopaedics Journal.
Out of the research setting, routine CT scans of scaphoid fractures may not be practically feasible, Professor Davis wrote.
"I appreciate that [routine CT assessment of scaphoid fractures] is impossible in many centers at the present time but it should become increasingly possible in the future," Professor Davis wrote in the medical journal "Annals of the Royal College of Surgeons of England" in 2013.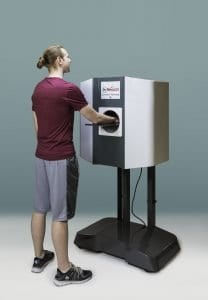 The InReach is a compact CT imaging system dedicated to the hand, wrist and elbow. The system received FDA and CE approval in 2017. Since then, it has been installed in leading orthopedic centers and hospitals in the United States. The InReach allows orthopedic practices to offer CT imaging at the point-of-care.
"InReach has been an excellent asset allowing in-office imaging and rapid CT evaluation of the hands with complex diagnostic dilemmas," said Dr. Lloyd Champagne, an orthopedic surgeon at the Arizona Center for Hand to Shoulder Surgery in Phoenix.
Fifteen percent of acute fractures of the scaphoid waist fail to unite if treated non-operatively in plaster, resulting in a persistent loss of function, according to the 2013 article. Plain X-Rays do not clearly show fracture features such as displacement and communition. Previous inter-observer studies have shown radiographs of scaphoid fractures are neither sensitive nor specific.