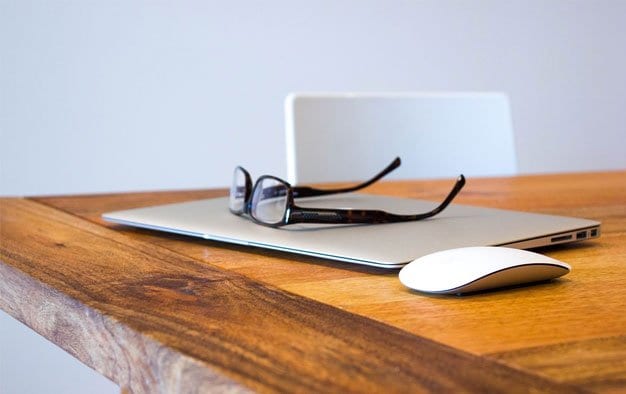 Weight Bearing CT International Study Group Presenters Share Important Findings
The American Academy of Orthopaedic Surgeons (AAOS) held its annual meeting at the San Diego Convention Center from March 14-18, 2017. The Weight Bearing CT International Study Group Meeting on March 18 was an important part of this event. The group promotes dialogue and collaboration on weight bearing CT research initiatives, and is working to create standardized protocols for measurement and analysis.
At the meeting, three presenters shared their findings:
"Using Weight Bearing CT to Understand the Adult Acquired Flatfoot," Scott Ellis, MD, Hospital for Special Surgery
Dr. Ellis presented three studies that considered the role of weight-bearing CT in Adult Acquired Flatfoot (AAFD). Researchers sought to understand the nature of pain in AAFD, and to determine the cause of and the nature of deformity for AAFD.
The first project assessed the cohort of Stage II patients with lateral hindfoot pain compared to control patients with just medial pain. The study found that subtalar arthrosis was significantly more common in the group with hindfoot pain. Arthrosis is typically undetected on a plain radiograph, but is obvious on a 3D weight-bearing CT scan. The researchers found an important role for weight bearing CT in management of AAFD and in determining the many factors contributing to this condition.
A second study by Bruce Sangeorzan used simulated WB to determine the possible etiology of AAFD. Researchers correlated the angles of the coronal subtalar joint position in patients with AAFD versus a control group. They found that AAFD patients exhibited significantly more valgua in the angle than in the control patients and that the inftal-suptal correlated with a number of measurements related to flatfoot.
A third study at the Hospital for Special Surgery compared peritalar subluxation between AAFD patients and controls using weight-bearing multiplanar imaging. The study found that weight-bearing CT better identified the source of pain in AAFD, and showed where the deformity occurs with respect to talus. According to the study's results, weight-bearing CT overcomes the limitations of both standard CT and plain radiography.
"Weight-bearing CT of the Foot & Ankle: Literature Review and Indications for Use in the Clinic," Alexej Barg, MD, University of Utah, Department of Orthopaedics
This study examined different imaging modalities, including conventional radiographs, CT-Arthography, weight-bearing CT, MRI, and ultrasonography. Researchers found that a weight-bearing CT scan offers a tremendous amount of additional information over conventional methods, allows rapid evaluation of complex foot and ankle anatomy with thin-section imaging, improves diagnostic accuracy compared to radiographs, and helps minimize the radiation dose to the patient. An additional benefit is that a cone beam CT scanner is relatively small and requires less capitalization cost than a conventional CT unit.
Dr. Barg also offered a comprehensive literature review of relevant weight-bearing CT studies. He concluded his presentation by sharing cases of weight-bearing CT scanning in clinical use. He found the weight-bearing CT scan is a significant improvement over conventional X-rays, especially in the ability to compare results of different tests and patients through standardized measurements with reliable identifications of anatomic landmarks.
"Rotation of the First Metatarsal in Hallux Valgus Deformity," Phinit Phisitkul, MD, Department of Orthopaedic Surgery and Rehabilitation, University of Iowa Hospitals and Clinics
Hallux valgus is a complex triplane deformity that may result from intrinsic factors, such as genetics or anatomy, as well as extrinsic factors, such as wearing high heels with a narrow box toe. Previous studies generally did not rely on weight-bearing CT scans. This study reviewed 85 patients who underwent weight-bearing CT using the CurveBeam pedCAT between January 2014 and May 2016.
The study concluded that weight-bearing CT of the foot is helpful in preoperative planning for complex hallux valgus deformities. Researchers also found that pronation of the first metatarsal is more highly correlated with foot structure, for example pes planus, than hallux valgus deformity.
CurveBeam is an innovator setting the standard of care in orthopedic imaging. CurveBeam's automatic measurement tools lead to better patient outcomes, streamlined practice workflow, and increased revenue. Check out a replay of the 2017 Weight Bearing CT International Study Group Meeting at https://www.youtube.com/watch?v=LHIAF-ExOsY&t=11s .