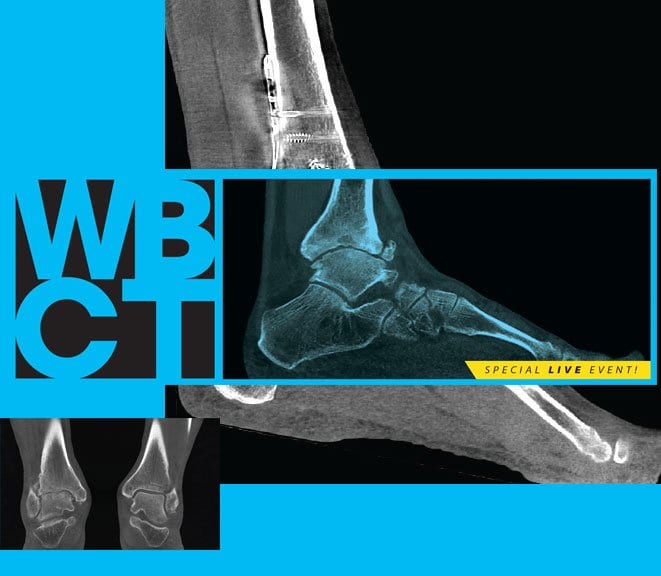 Be Our Guest At A Special Scientific Event!
The Weight-Bearing CT International Study Group invites guests to join us on Wednesday, July 12, 2017 from 7pm – 9pm at the Hyatt Olive 8, Seattle for an informative scientific session on the latest in weight-bearing foot and ankle research. Curvebeam, along with Carestream, is proud to co-sponsor the special live event with presentations from expert orthopedic physicians and renowned thought leaders from around the world. The discussion is an opportunity to promote dialogue and collaboration on weight-bearing CT research initiatives, while advancing the group's mission of enhancing diagnosis and understanding of weight-bearing foot and ankle conditions, as well as creating standardized protocols for weightbearing CT measurements and analysis.
Space is limited so reserve your spot at wbctstudygroup.com. We look forward to seeing you at the event!