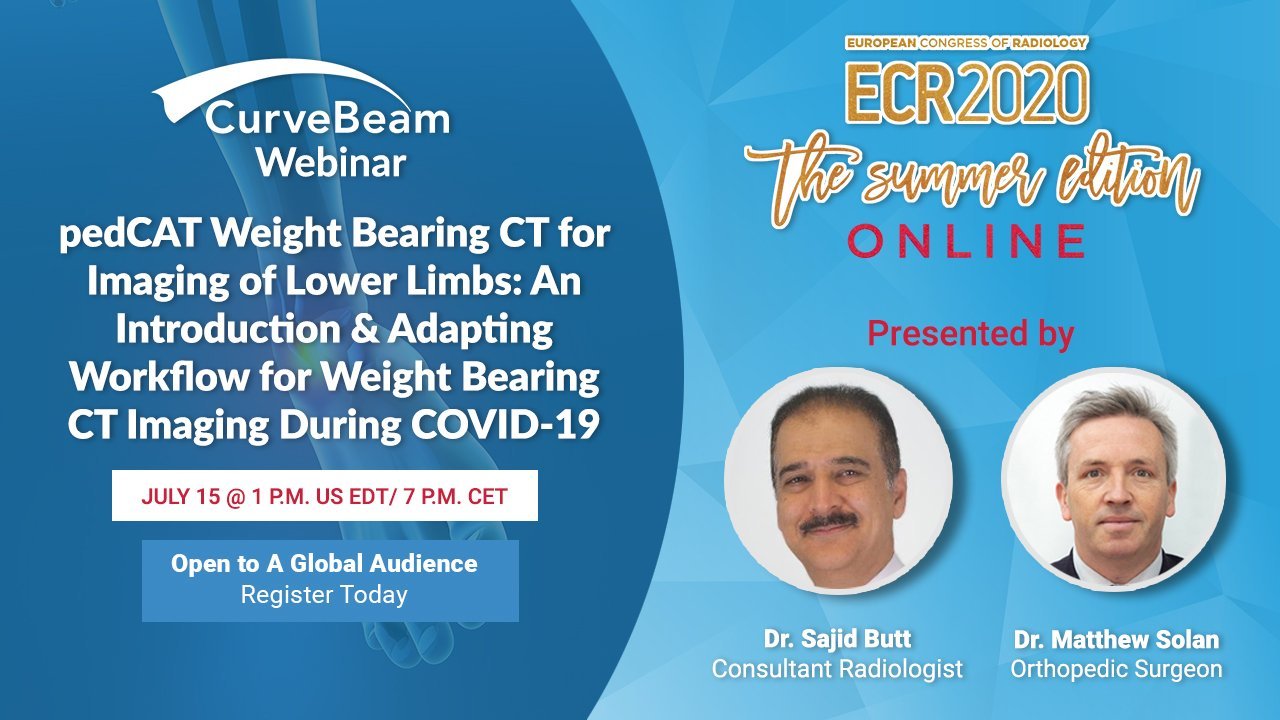 Webinar: WBCT Introduction, Workflow & Adapting to COVID-19
Time: 1 p.m. ET/ 7 p.m. Central Europe Time
Location: Online, Virtual
The European Congress of Radiology has gone online for ECR 2020, and CurveBeam has curated a virtual exhibit, as well as two virtual in-booth presentations for remote attendees. The online-only ECR 2020 will stream live from July 15-19, 2020, and on-demand content from the Congress will remain available for all ECR 2020 ticketholders through December 31, 2020.
Visit CurveBeam's booth, which is located here (opens July 15), to watch product demos and download product brochures.
CurveBeam will also host two in-booth presentations in a webinar format. Both presentations will be delivered by a radiologist & orthopedic surgeon team. CurveBeam's in-booth presentations are open to a global audience. ECR registration is not required.