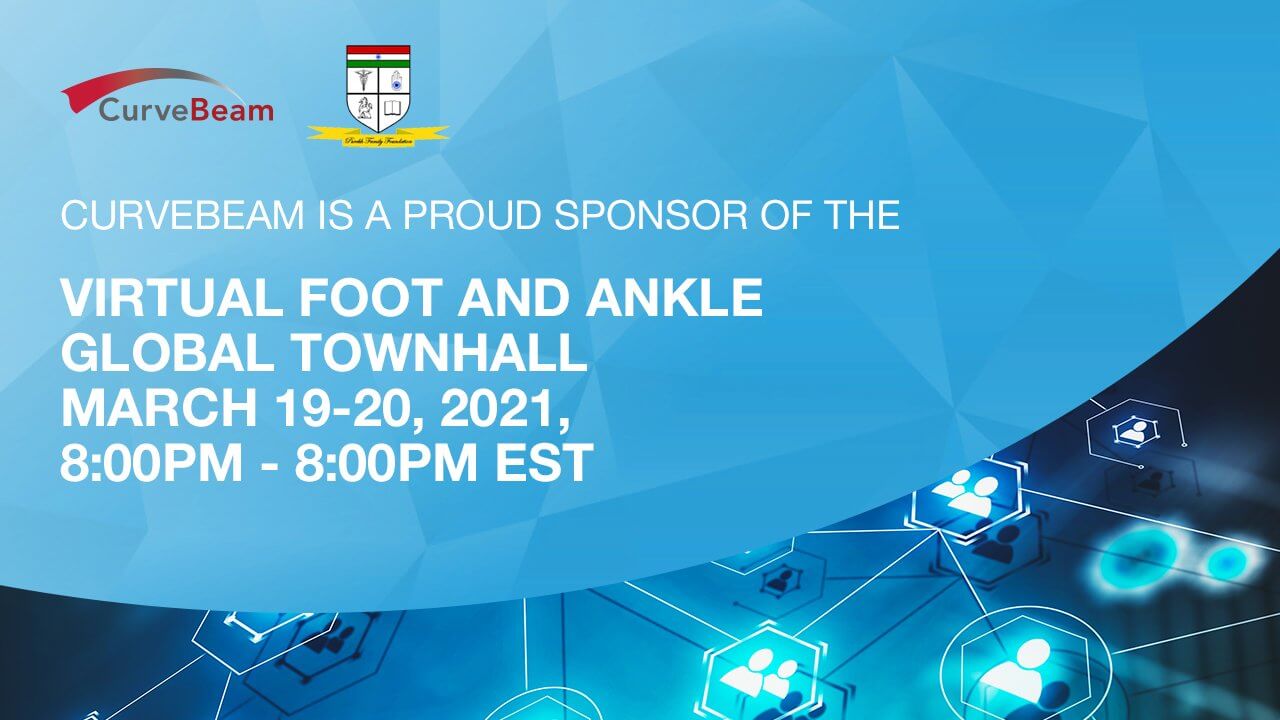 Virtual Conference: 24-Hour Town Hall
Foot and ankle care in the United States is receiving more attention than ever, and CurveBeam is thrilled to be a part of an event that highlighted that growth.
The Foundation for Medical Education and Research hosted a 24-hour Virtual Foot and Ankle Global Town Hall meeting beginning at 8 p.m. on March 19. The event featured 24 1-hour sessions, one for each of the 24 time zones around the world. Registration was free and open to everyone.
CurveBeam is proud to sponsor this event and was highlighted during the 12 a.m. EST hour.
This Town Hall offered attendees a chance to glean insights from American foot and ankle research to develop strategies for growth in other parts of the world.
"The course will bring together the expertise of U.S. and international foot and ankle faculty members with the experiences of a number of global foot and ankle surgeons. This virtual town hall … will be solely case-based, with over 100 faculty members participating," the foundation said. "Through this course, we hope to foster education and camaraderie amongst the practicing orthopaedic surgeons globally."
The event offered a tremendous opportunity to overcome the barriers the pandemic has erected on the road toward greater cooperation, bringing American and international faculty together in a constant stream of excellent presentations and insight.