The Top 3 Reasons to Visit CurveBeam at the AAOS Annual Meeting
The American Academy of Orthopaedic Surgeons (AAOS) is holding its annual meeting at the San Diego Convention Center from March 14-18, 2017. More than 30,000 Academy Fellows, AAOS members, international guests, allied medical professionals, and exhibitors are expected to attend. Attendees can learn about the latest industry trends and medical advancements in educational sessions, and speak with representatives from top equipment vendors. So why stop by the CurveBeam booth?
1. You'll learn about new automatic measurement tools and experience firsthand the many ways CurveBeam can help you harness the power of artificial intelligence in your practice. Get a hands-on demonstration of the pedCAT, CurveBeam's compact, ultra-low dose CT imaging system, which is ideal for orthopedic and podiatric clinics, and see how to harness the full power of the datasets with CurveBeam's visualization software solutions. Watch below.
[evp_embed_video url="https://curvebeamai.com/wp-content/uploads/2017/03/Automated-Segment-and-Measure-Teaser-011.mp4″ autoplay="true"]
2. Get an exclusive look at the LineUP (investigational only), which is not yet available for sale in the United States. LineUP is CurveBeam's revolutionary new system that allows bilateral, weight-bearing CT imaging of the knee and lower extremities in less than one minute. LineUP will redefine orthopedic care and you will be among the first to see it.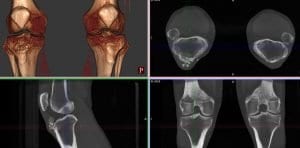 3. Witness for yourself the compact design of InReach, which provides point-of-care CT imaging for the upper extremities. InReach is a cone beam CT scanner that images the hand, wrist, forearm and elbow, as well as the lower extremities, providing the perfect reformat, every time. Best of all, a scan takes less than 20 seconds, improving both workflow and patient care. With InReach's ability to provide 3D renderings, 0.3 mm multi-planar slices, and X-rays, point-of-care extremity CT imaging will soon be "in reach" to everyone.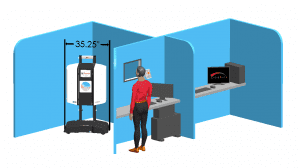 CurveBeam's automatic measurement tools lead to better patient outcomes, streamlined practice workflow, and increased revenue. Stop by booth 510 at the AAOS Annual Meeting and find out how our orthopedic imaging solutions can help you and, more importantly, help your patients.