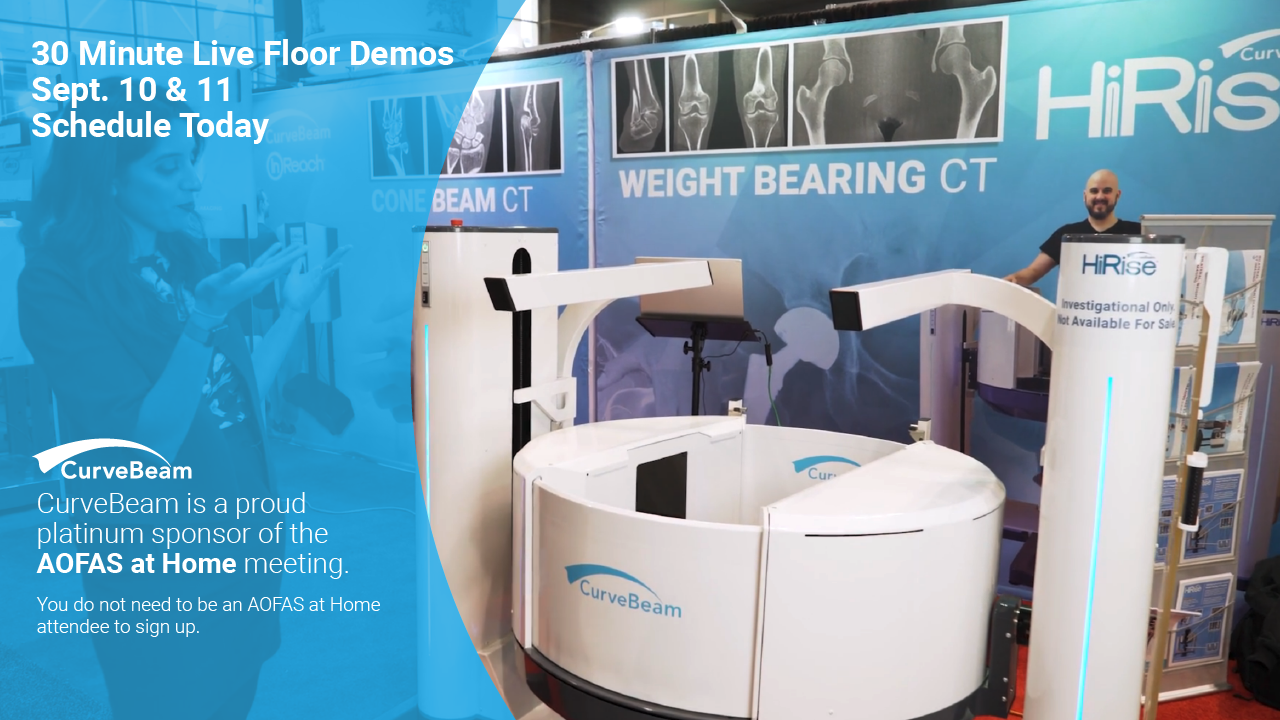 Sign Up: HiRise™ Live Floor Demos @ AOFAS at Home
Location: https://calendly.com/curvebeam/curvebeam-aofas-demo
CurveBeam knows that the value of seeing innovation in action hands-on.
So we are offering AOFAS at Home attendees* live demos of the HiRise™, our next-generation weight-bearing CT system. The HiRise™ is a WBCT solution for the entire lower extremity, that provides unmatched insight for even more patients. The HiRise™ is investigational only and not available for sale.
The demos will be broadcast from an exhibit with a fully functioning system has been set up on our factory floor in our suburban Philadelphia headquarters. CurveBeam will be live hosting individual 30-minute  sessions Sept. 10 & 11 to give you an interactive first look at the HiRise™.
Our team will demonstrate:
A hip-to-foot scan in functional position performed in less than five minutes
A gantry flip to vertical position for upper extremity scans in less than a minute.
Be one of the first in the world to see the industry-leading flexibility and performance of the HiRise™. Sessions are limited, so sign up today.
CurveBeam is a proud platinum sponsor of the AOFAS at Home meeting.
*AOFAS attendance not required to attend demos.