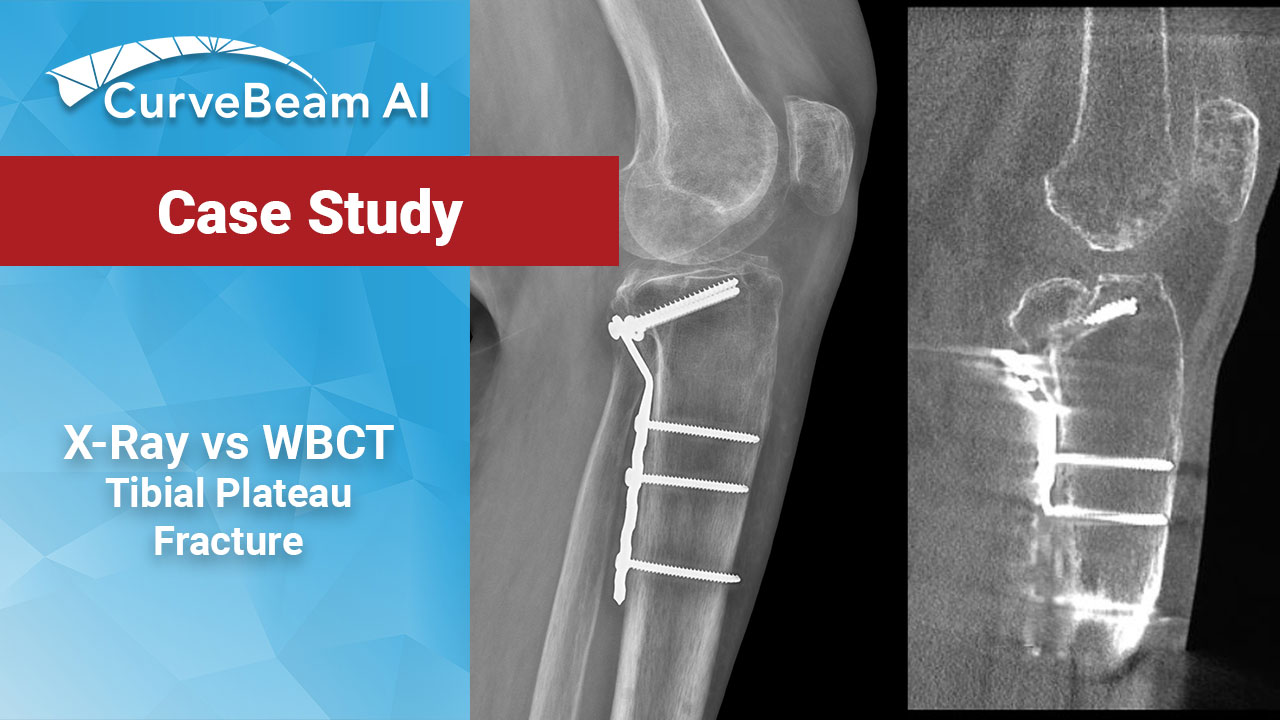 Tibial Plateau Fracture Case Study
The benefits of using weight bearing CT (WBCT) imaging for pre-operative planning have been explored in-depth in recent peer-reviewed scientific publications. However, users of this low dose modality have found it useful for post-operative assessment of fracture healing as well.
Below, we explore a case in which post-operative X-Rays obscured the extent of a non-union of a tibial plateau fracture. AWBCT scan of the same patient was acquired in-office, and provided a much more accurate view of of the lack of bone healing.
Post-Operative Follow Up
X-Ray Study
Post-operative X-Rays appeared to show a healed posterior shear tibial plateau fracture.
WBCT Study
However, the WBCT scan reveals a portion of the fracture is not yet healed.