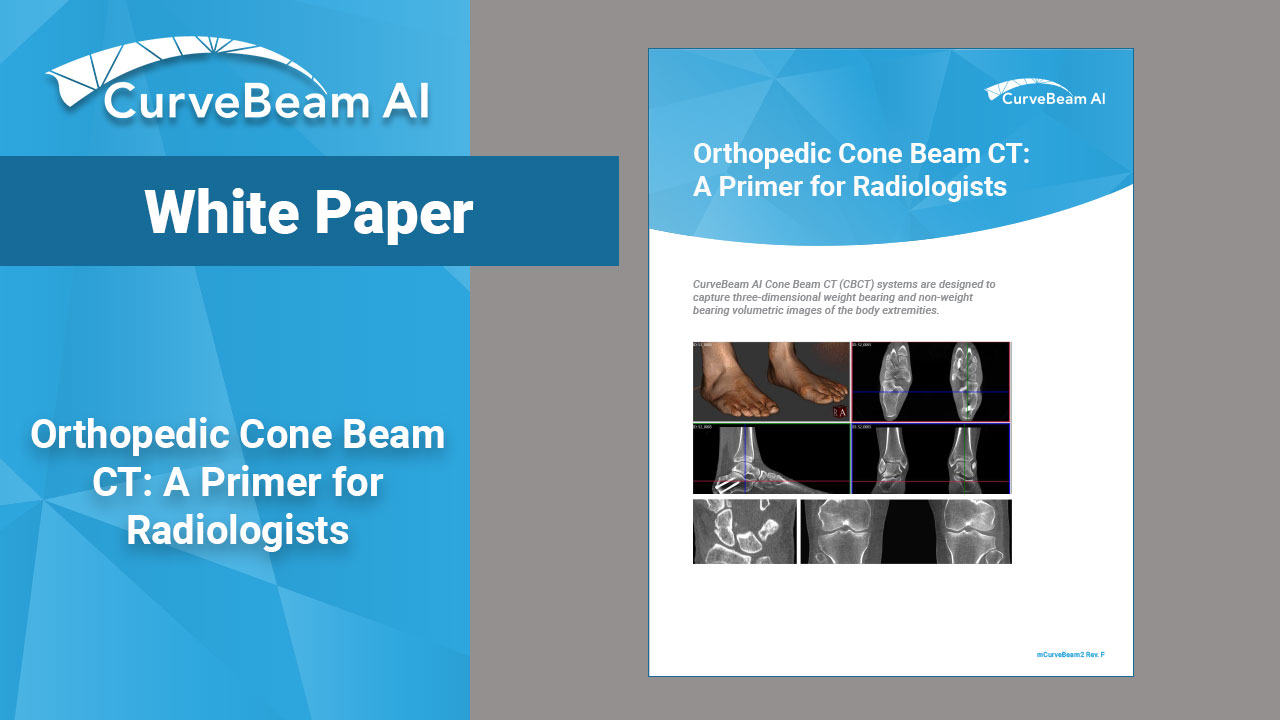 Orthopedic Cone Beam CT: A Primer for Radiologists
Over the last decade, cone beam CT (CBCT) imaging is gaining ground as an imaging modality of choice for lower extremity injury and deformity evaluation, treatment planning, and post-operative assessment. For MSK radiologists who are new to the modality, CurveBeam AI has put together a primer that covers the technical differences between CBCT and conventional medical CT imaging.
Click here to download a copy.