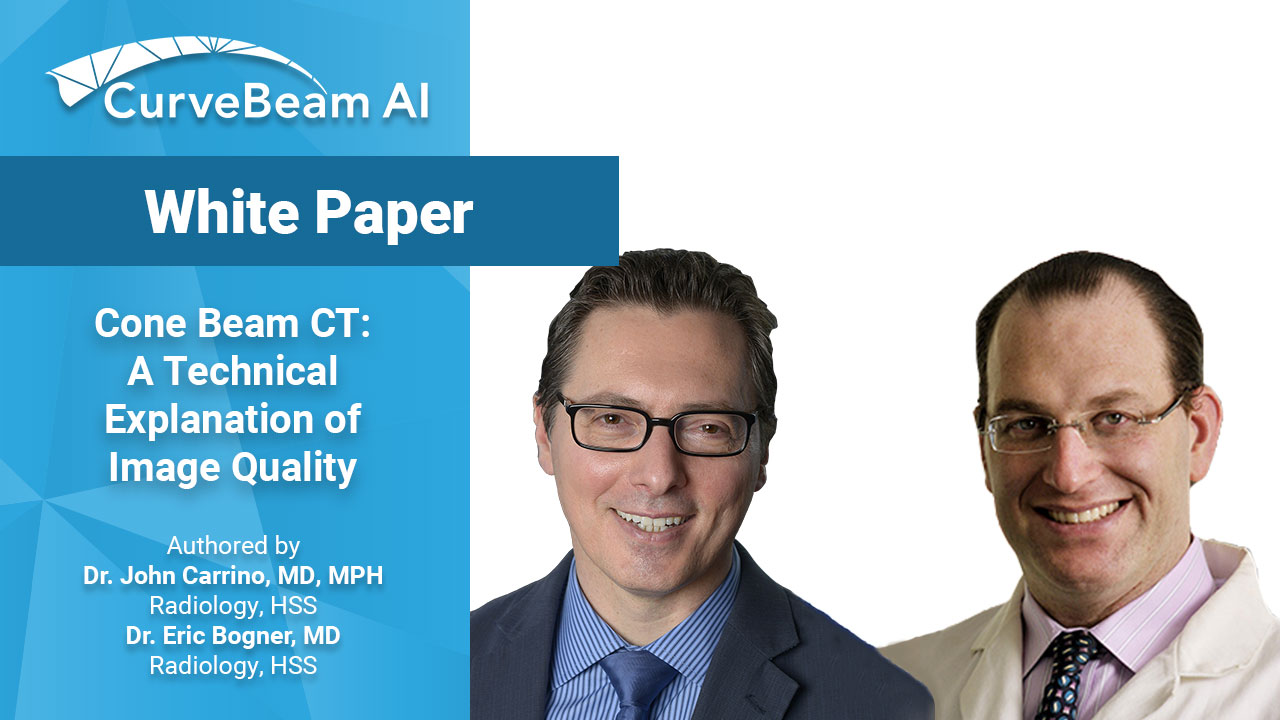 Cone Beam CT: A Technical Explanation of White Paper Image Quality
Extremity cone beam CT (CBCT) systems are used as a point-of-care modality to improve workflow and have been widely accepted by the Orthopedic community: They are compact and fit in a typical exam room, are low weight, and require minimal X-Ray isolation.
CBCT is optimized for three-dimensional radiographic imaging. The osseous (high contrast) details in CBCT datasets are at par with or close to conventional multidetector CT (MDCT). This is the primary diagnostic objective for CBCT scans.
CurveBeam AI employs a new-generation proprietary reconstruction algorithm that provides the characteristic sharp edges of Feldcamp-Kress reconstructions with noise reduction. Future CurveBeam AI systems will be able to capture bone detail at a micro CT level resolution.
To learn more, download CurveBeam AI's white paper on image quality.