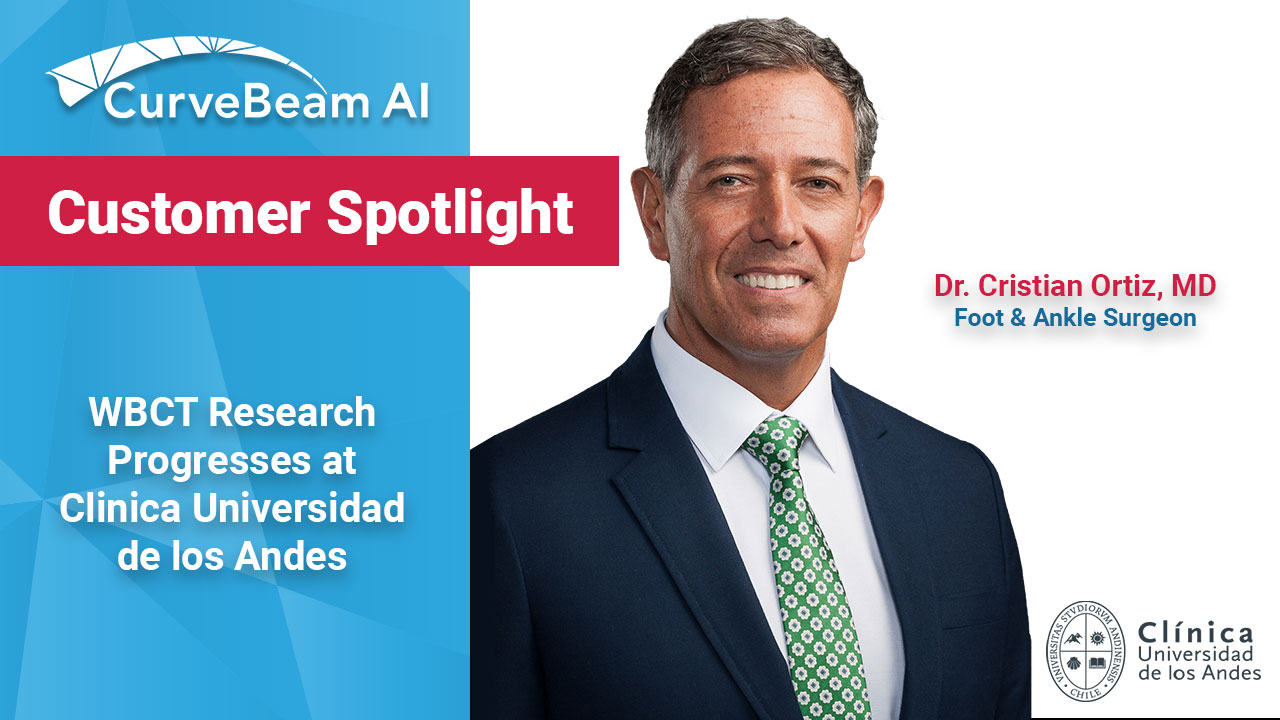 Dr. Ortiz Shares Insights on WBCT Imaging for Research Initiatives
Dr. Cristian Ortiz, MD, a foot and ankle orthopedic surgeon at Clinica Universidad de los Andes, Chile, explained how he and his colleagues are using Weight Bearing Computed Tomography (WBCT) imaging in various research initiatives at the CurveBeam AI exhibit at the 2023 AAOS Annual Meeting in Las Vegas.
Investigations include using WBCT to study foot structure changes before and after arthrodesis and rotational changes before and after total ankle replacement.
WBCT is also being used to compare results of traditional hallux valgus correctional approaches with minimally invasive techniques. He and his team are carefully analyzing the 1st metatarsal to the talonavicular joint to identify the exact location of structural rotation after both approaches.
In addition, the team is studying acute ankle instability as the result of fractures, and how WBCT could help surgeons to decide whether to treat with a more conservative or surgical approach.