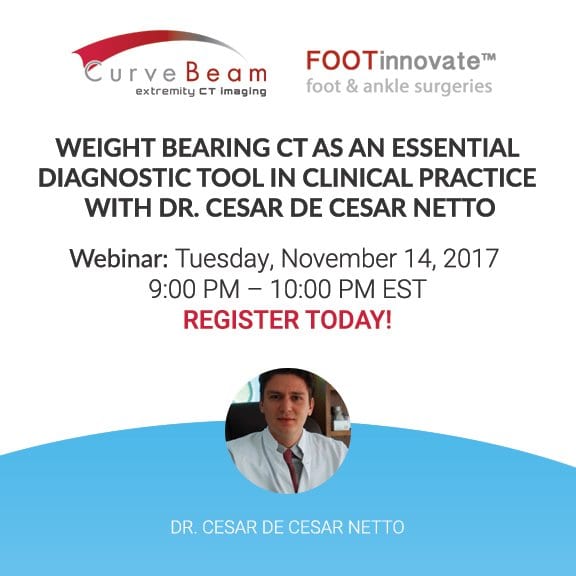 Webinar: Clinical Insights from Dr. Cesar de Cesar Netto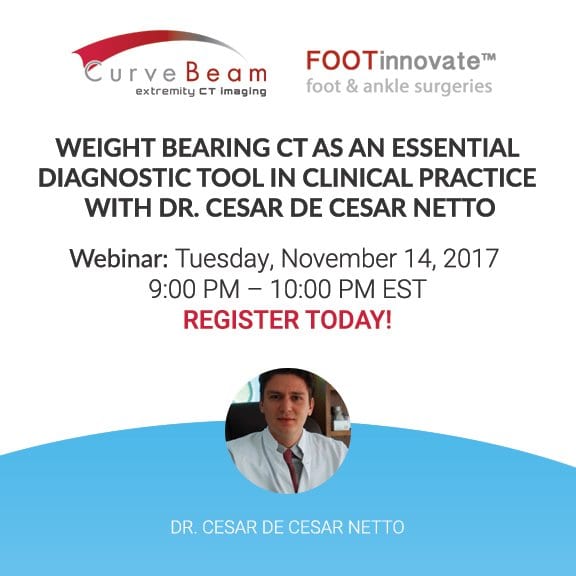 Current research in orthopedics and podiatry have revealed many advantages of weight-bearing CT procedures over traditional ones.
To offer greater insight into Weight Bearing CT benefits, Dr. Cesar de Cesar Netto, of the Hospital for Special Surgery, is offering a lecture via Webcast on Tuesday, November 14. His lecture is titled, "Weight Bearing CT as an Essential Diagnostic Tool in Clinical Practice."
Dr. Netto explained, "I will be demonstrating cases that would not normally be indicated for a medical CT exam. I will review how those cases presented on X-Ray, and then compare those to weight bearing CT scans of the same patient. I will show how weight bearing CT can often illuminate a pathology or deformity in ways that radiograph can often miss altogether."
Prior to 2012, doctors and patients had fewer choices for imaging. X-rays can obscure bony detail, and non-weight bearing CTs lack accuracy with regard to join space and alignment. Today's weight bearing CT scans improve upon the weaknesses of prior imaging options, and can result in a higher level of care for orthopedic and podiatry patients.
To register for this lecture, click here. To watch more webinars, click here.