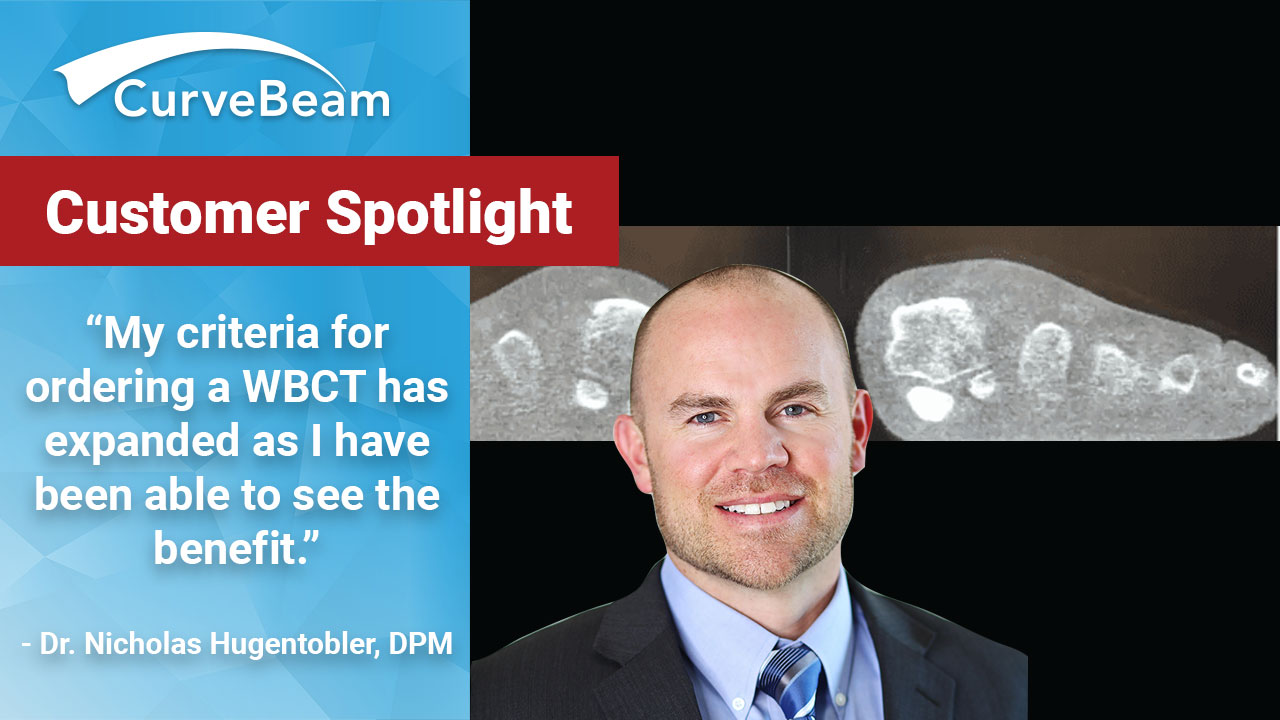 Hugentobler: pedCAT Improves Practice Workflow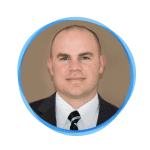 It is feasible for a single-practitioner podiatry practice to add weight bearing CT (WBCT)  imaging and realize economical and operational benefits, Dr. Nicholas Hugentobler, DPM, explained in a webinar titled, "Incorporating Weight Bearing CT Imaging into the Daily Podiatric Practice" on FOOTInnovate.
Dr. Hugentobler took over Animas Foot and Ankle in Durango, Colo., in 2012 and purchased a pedCAT WBCT system three years later. Since then, Animas has grown to seven total locations and eight doctors.
Dr. Hugentobler said the pedCAT makes financial sense if a podiatrist orders on average one CT scan per clinic day, and noted "my criteria for ordering a WBCT has expanded as I have been able to see the benefit."
Dr. Hugentobler said he regularly orders WBCT studies for post-surgical fusion verification, fracture repair verification, post-surgical alignment verification and pre-surgical planning.
Dr. Hugentobler advised to always bill only what is appropriate and to always provide adequate documentation that would stand up in an audit or a peer-to-peer review.
An unintended benefit of adding the pedCAT to his practice was increased efficiency, Dr. Hugentobler said. An X-Ray study can take as much as 8 minutes depending on the technologist, he said. Often after reviewing the radiographs, a podiatrist will have to send the patient back for additional views. A pedCAT scan takes a little more than a minute, and provides unlimited X-Ray views via its Insta-X feature.
"I have a practice in an adjacent city which has three doctors at any given time," Dr Hugentobler said. "They order about half as many X-Rays as I do alone [with the pedCAT]. I am earning more on X-Ray than anticipated."
Dr. Hugentobler reviewed several cases from his clinical practice. 


In the case above, the patient's pedCAT Insta-X of the foot showed the patient had a mild bunion. Dr. Hugentobler said the X-Ray view did not explain why the patient had severe pain to the point where he could not walk. Navigating through the coronal slices on the the CT volume showed the patient's sesamoid was directly underneath the crista and was grinding against it. "It won't take long before that starts deteriorating in the wrong direction," Dr. Hugentobler said.  The pedCAT allowed for prompt and responsive treatment. 


In another example,  Dr. Hugentobler showed a 34-year-old female who had gotten an open reduction and internal fixation (ORIF) after a motorcycle accident. After surgery, her foot was fixed in a varus position. She was "bounced around" from doctor to doctor after surgery to try to figure out why. Providers suggested bracing, a calcaneal slide, etc. When the patient came to Dr. Hugentobler, he ordered a WBCT, which revealed a large bone mass in the subtalar joint was causing the misalignment. Further evaluation showed arthrosis and subchondral schlerosis.
"This gives you a better understanding of what really will be beneficial," Dr. Hugentobler said, who recommended a fusion and injections to the patient.