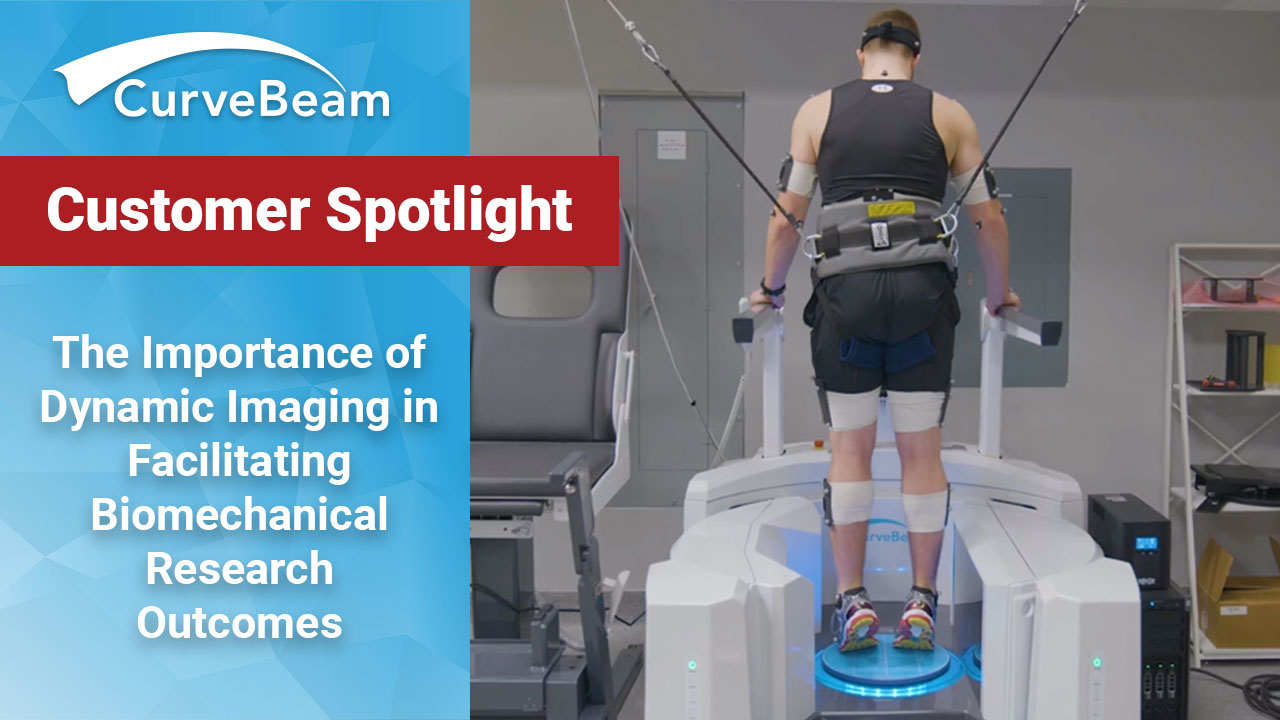 The Importance of Dynamic Imaging in Facilitating Biomechanical Research Outcomes
The Queen's University Skeletal Observation Laboratory in Kington, Ontario, Canada, is exploring some critical topics – namely, from the shoulder to the feet, how do we move? How does that movement impact our musculoskeletal health?
"We're one of the few places in the world that has a neuroscience lab next to a fully equipped biomechanics motion analysis lab next to a biplanar X-ray lab," said Michael Rainbow, Queens University Assistant Professor who oversees the Skeletal Observation Laboratory. The lab's location is critical – it is inside Hotel Dieu Hospital in Kingston, Ontario. The research team has direct access to patients and clinical colleagues, allowing for enhanced communication.
While the lab's results are certainly driven by the team's tireless work, there's one aspect of the University's efforts that's just as indispensable – a CurveBeam LineUP. The LineUP offers the team a simple, efficient way to leverage weight bearing CT imaging on extremities, allowing patients to stand naturally while being scanned and providing a more beneficial look at exactly what's going on.
"One of the things I really love about the LineUP scanner is that it's so incredibly simple to operate," said Zoe Mack, a Queens University master's student. "It's designed to be very simplistic and easy to follow through. Once I boot it up and go over to the computer, everything is very intuitive."
She also appreciates she does not need to schedule subject scans around the availability of the hospital's CT system, but can rather utilize the LineUP as needed.
The LineUP allows the team to create and view 3D models of patients both in pain and under normal conditions, allowing them to compare the two while they're engaged in a wider range of activities than is possible with traditional imaging. Because the LineUP is low-dose, it lets the team plan for additiional trials to the biplanar X-Ray.
"Because it's cutting-edge technology coupled with other cutting-edge technology, it lets us ask questions that we couldn't ask before and investigate them in new ways," Rainbow said.