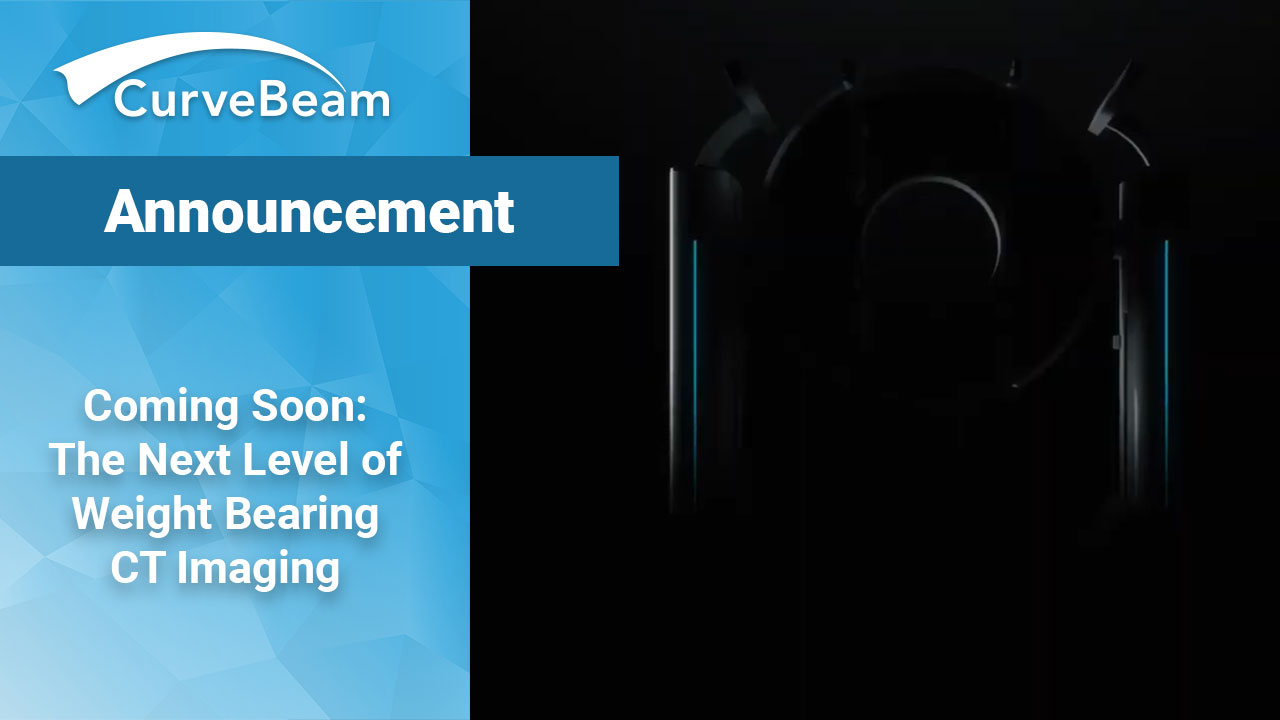 RSNA Preview: The Next Level of Weight Bearing CT Imaging
CurveBeam is going to the next level.
Learn more at the RSNA Annual Meeting at the Innovation Theater on Wednesday, Dec. 4 at 11 a.m. The presentation "Weight Bearing CT: Total Lower Limb Imaging" will be delivered by CurveBeam.
Visit Booth #1404 (South Hall) and be the first to experience CurveBeam's next generation weight bearing CT system.
This system is investigational only and is not available for sale.