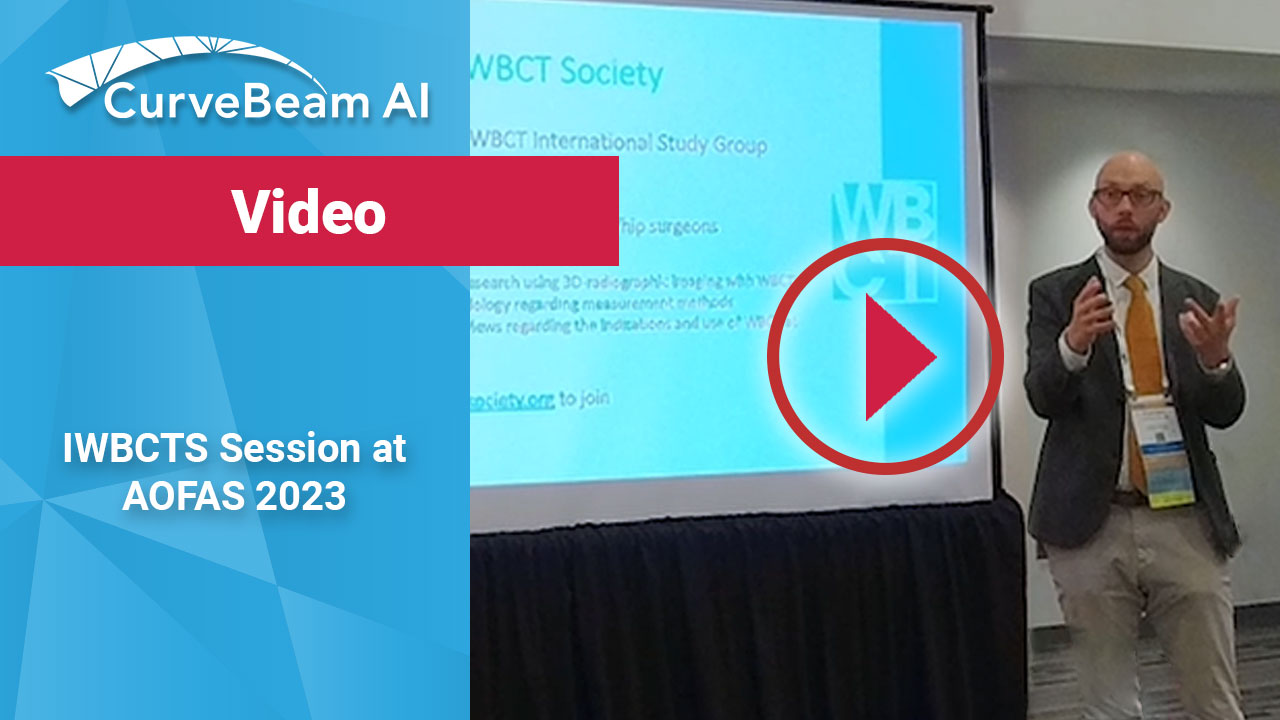 IWBCTS Session on End Stage Ankle Arthritis with a Focus on TAR
The International Weight Bearing CT Society (IWBCTS) had a session on the use of weight bearing CT (WBCT) in the diagnosis and surgical management of End Stage Ankle Arthritis, with a particular focus on Total Ankle Replacement. The session took place at AOFAS this year at the Kentucky International convention center in Louisville on September 21, 2023.
To quickly scroll to a specific session, use the time stamps below.
00:07 Welcome and Introduction, Scott Ellis, MD
03:06 Outgoing presidential remarks, François Lintz, MD, FEBOT, PhD
05:44 How I use WBCT to manage ankle arthritis in my practice, Constantine Demetracopoulos, MD
25:47 How I use WBCT scan for management of end-stage ankle arthritis in my practice, Kris Buedts, MD
49:52 Incoming presidential remarks, Cesar de Cesar Netto, MD, PhD
This was an independent event of the IWBCTS. CurveBeam AI is a proud sponsor of the IWBCTS. To learn more about IWBCTS, please visit www.wbctsociety.org.