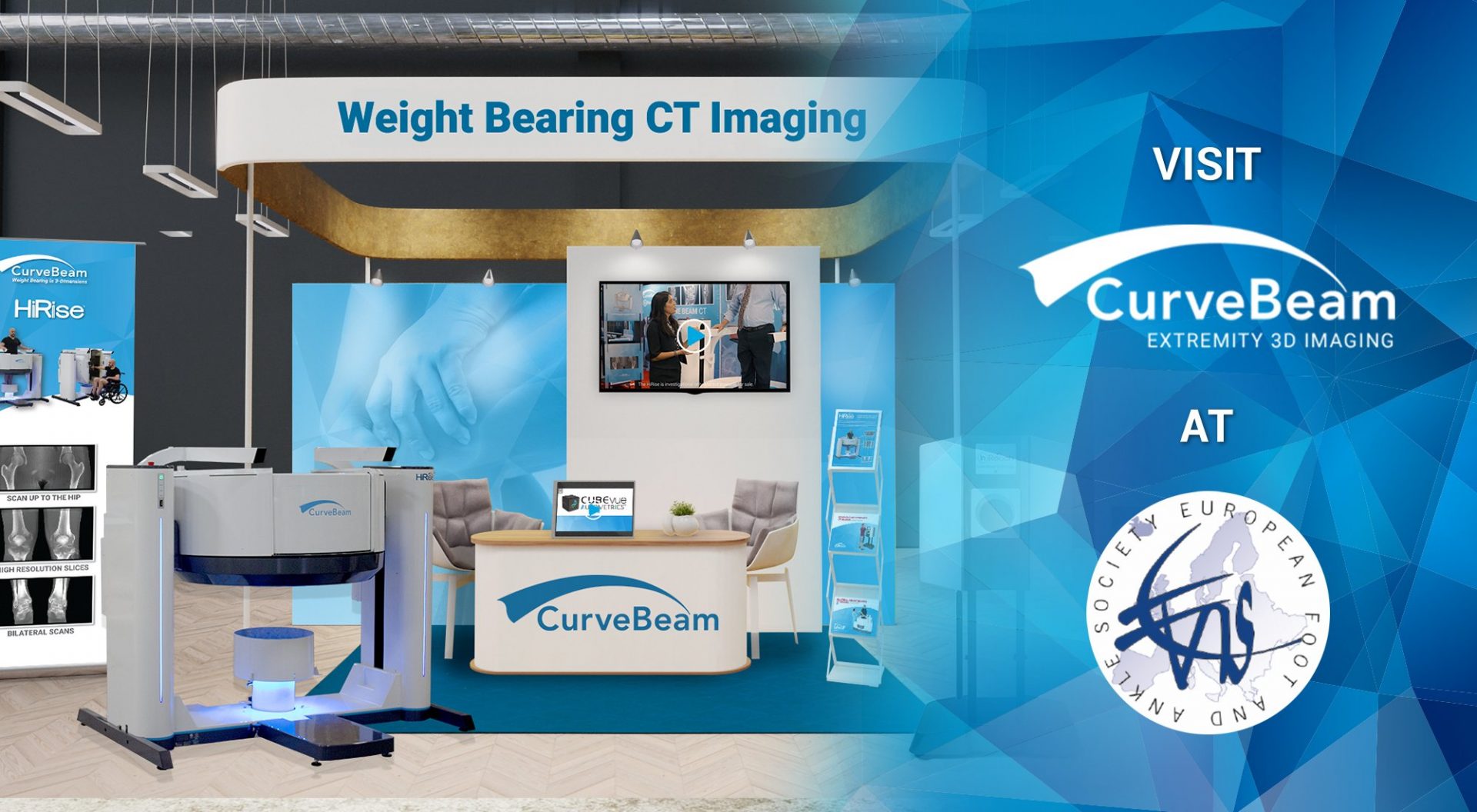 Virtual Event: EFAS Congress
Location: efasvirtual2020.com
CurveBeam is a virtual sponsor of the upcoming European Foot & Ankle Society Virtual Congress, which will take place Friday, Oct. 23 and Saturday, Oct. 24 at efasvirtual2020.com.
Weight-Bearing CT Content at the EFAS Virtual Event
There will be two informative sessions covering weight-bearing CT imaging, specifically – you can find details of those sessions below.
Live talk: "Foot and Ankle Trauma – Lisfranc Injury and Weight-Bearing CT"
Oct. 24, 4:35 p.m., Room 1 – Oliver Michelson
Video on Demand: Weight-Bearing CT Panel
Indications and Technical Issues: Matthew Welck
WBCT in Ankle Trauma: Andrew Goldberg
How Has It Changed My Practice?: Martinus Richter
Content will be presented in the form of live webinars that will also be recorded for on-demand viewing.
Programming will run the gamut from a "How to Learn from the Good, the Bad and the Ugly?" series covering different aspects of foot and ankle care to a virtual film festival chock-full of instructional videos, workshops and discussion forums. Participants will be encouraged to use the online platform to interact with one another as they would at an in-person event.
"This virtual meeting will give the EFAS community the possibility for educational exchanges, scientific news and best practice updates," according to the event's website. "The EFAS is working hard to make this online platform a relevant and effective communication channel."
Registration is available at efascongress.org/registration.