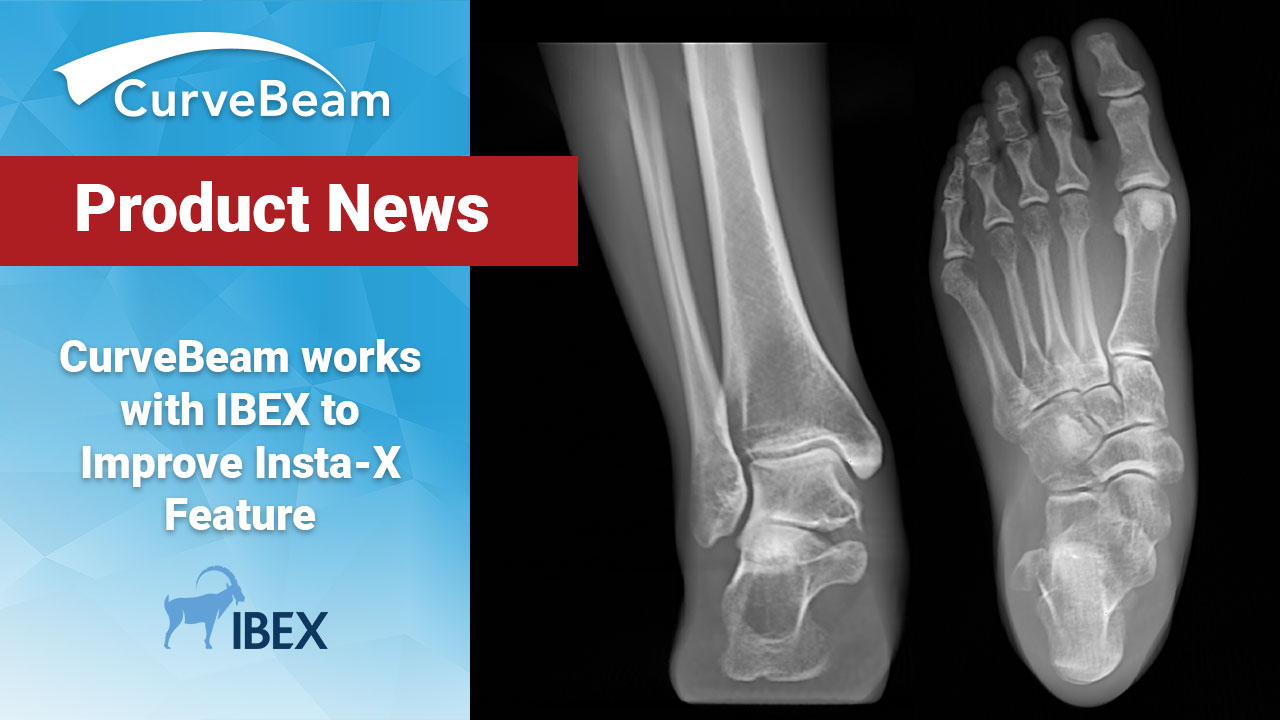 CurveBeam Announces Effort to Improve Insta-X Performance
AAOS attendees will get a first look at CurveBeam's improved digitally reconstructed radiographs, or Insta-X. Insta-X's are synthesized X-Ray views, digitally reconstructed from the original CT scan. Insta-Xs are automatically generated when a scan is opened in CubeVue, CurveBeam's custom visualization software.
CurveBeam is working closely with IBEX Innovations on the improvements. Mr. Matthew Solan, FRCS (Tr and Orth), MBBS, provided feedback to engineers during the improvement process.
"As an orthopaedic surgeon I have found that Cone Beam CT provides me with a wealth of information to improve diagnosis, enhance patient understanding of their problems and improve clinic care. The CT slice images, in coronal, axial and sagittal planes, have been hugely useful from the first introduction of the technology," Mr. Solan said.
Like many of his colleagues, Mr. Solan  has spent years making use of a series of high quality weight-bearing digital radiographs as the first-choice investigation for my patients. CurveBeam has sought to replace the need for this initial exam with Insta-X.
"Early Insta-X images were less 'clear' than the corresponding digital X-Rays," Mr. Solan said. "The latest enhanced Insta-X images are so good that I can now abandon digital radiography and enjoy 'X-Ray and CT' together for every patient. With more use of Cone Beam CT, in conjunction with ultrasound for soft tissue investigation, I expect my use of MRI to fall considerably and digital radiographs to no longer be required. The future is here."
AAOS attendees, Visit CurveBeam's exhibit at booth 4819 to see the improved capabilities. Stay tuned for more updates on when this feature will be available to CurveBeam users.