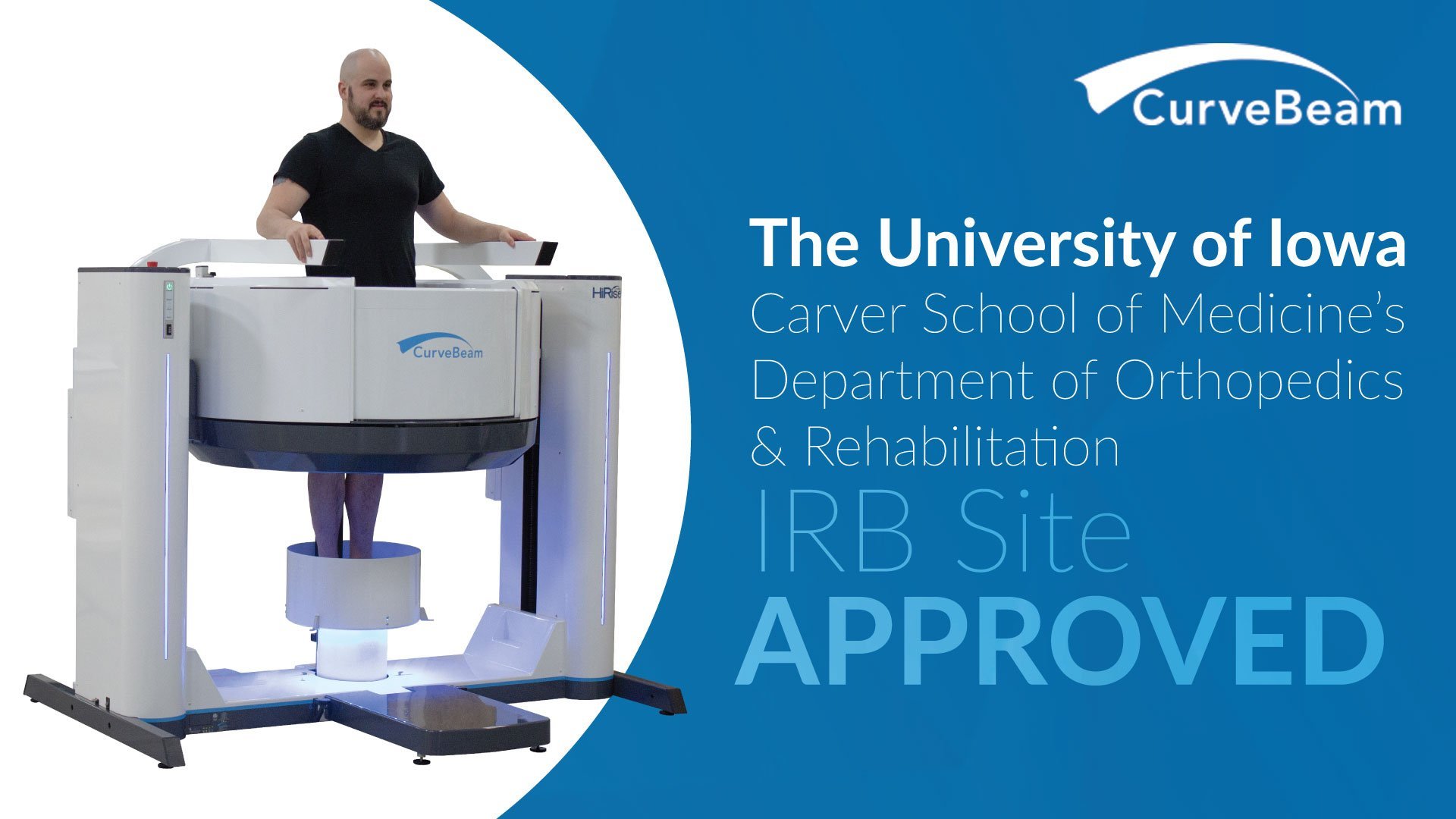 CurveBeam Announces Trial Site for the HiRise Weight Bearing CT System for Entire Lower Extremities
CurveBeam announced a top research university has received Institutional Review Board approval to conduct clinical trials using CurveBeam's weight bearing CT imaging technology.
CurveBeam's HiRise weight bearing CT system will provide high resolution cone beam CT imaging of the entire lower extremities, including the hip & pelvis. The HiRise is CurveBeam's third generation weight bearing CT imaging device, and is investigational only.
The University of Iowa Carver School of Medicine's Department of Orthopedics & Rehabilitation will begin clinical trials on the HiRise this summer. Under the direction of Assistant Professor Dr. Cesar de Cesar Netto, Iowa researchers will also evaluate compensatory deformities of the knee, foot & ankle; as well as stress injuries in the foot & ankle in separate clinical trials. Researchers are seeking IRB approval to evaluate individuals with hip dysplasia using weight bearing CT imaging.
"This technology is a major step toward being able to regularly visualize the hip and pelvis under functional weightbearing using a system that can be easily integrated in a medical setting. ," said Dr. Jessica Goetz, director of the Orthopedic Biomechanics Laboratory. "This could substantially improve the quality and the scope of our research to understand and improve the biomechanics of unstable dysplastic hips."
The HiRise will be installed in the university's new functional orthopedic imaging lab.