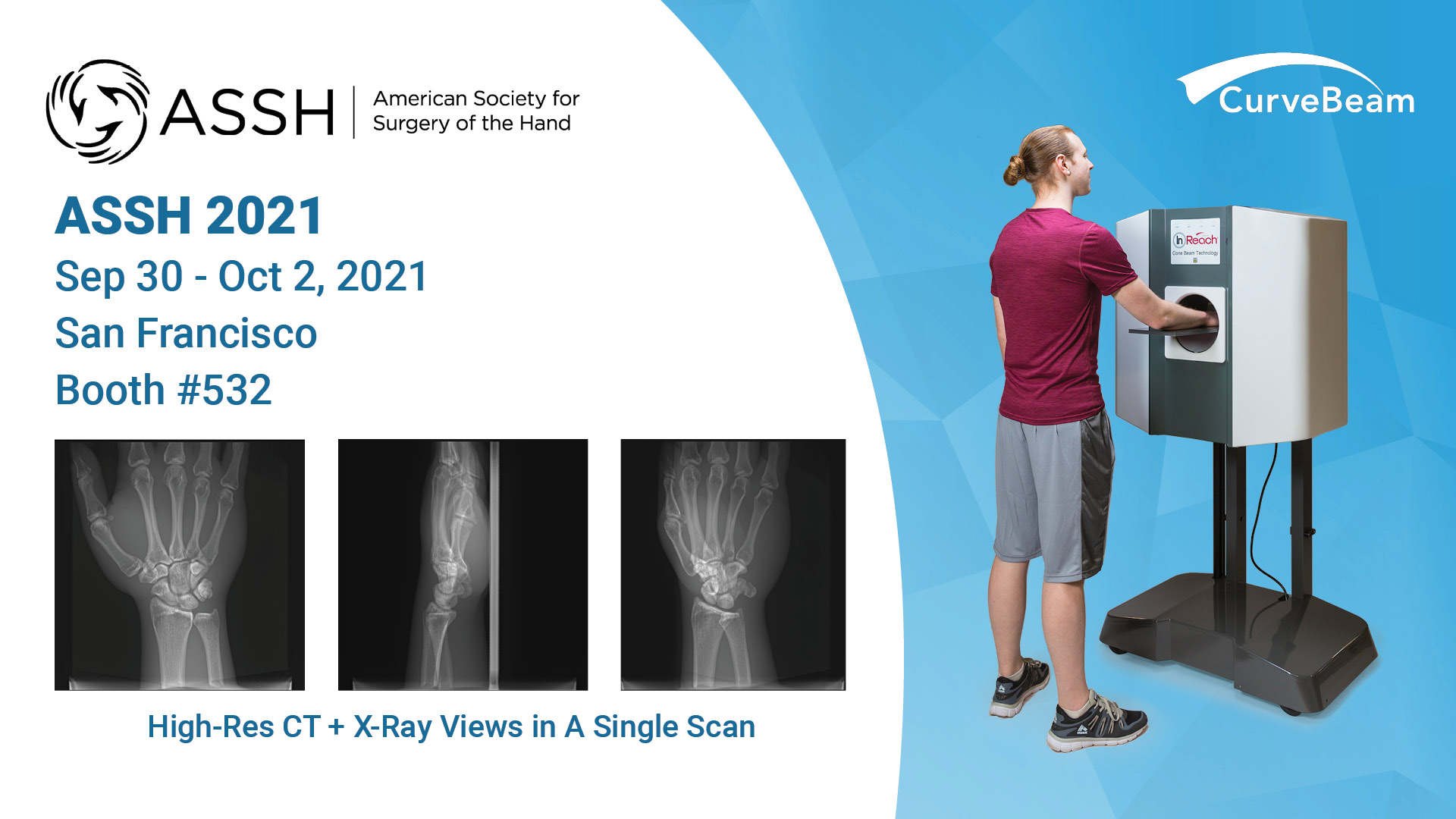 Conference: ASSH Annual Meeting 2021
InReach extremity CT scanner provides high-resolution CT scans of the upper extremities in the office. The scans are low dose, and virtually equivalent to a series of plain X-Rays (cite).
InReach's custom viewing software provides Digitally Reconstructed Radiographs, or "Insta-Xs" with every CT scan. Insta-Xs are X-Ray views created from the original CT scan in post-processing.
At ASSH, be one of the first to see CurveBeam's improved Insta-X views firsthand. Stay tuned for updates on when this feature will be available.
"The latest enhanced Insta-X images are so good that I can now abandon digital radiography and enjoy "Xray and CT" together for every patient," said Dr. Matthew Solan, FRCS (Tr and Orth), MBBS.