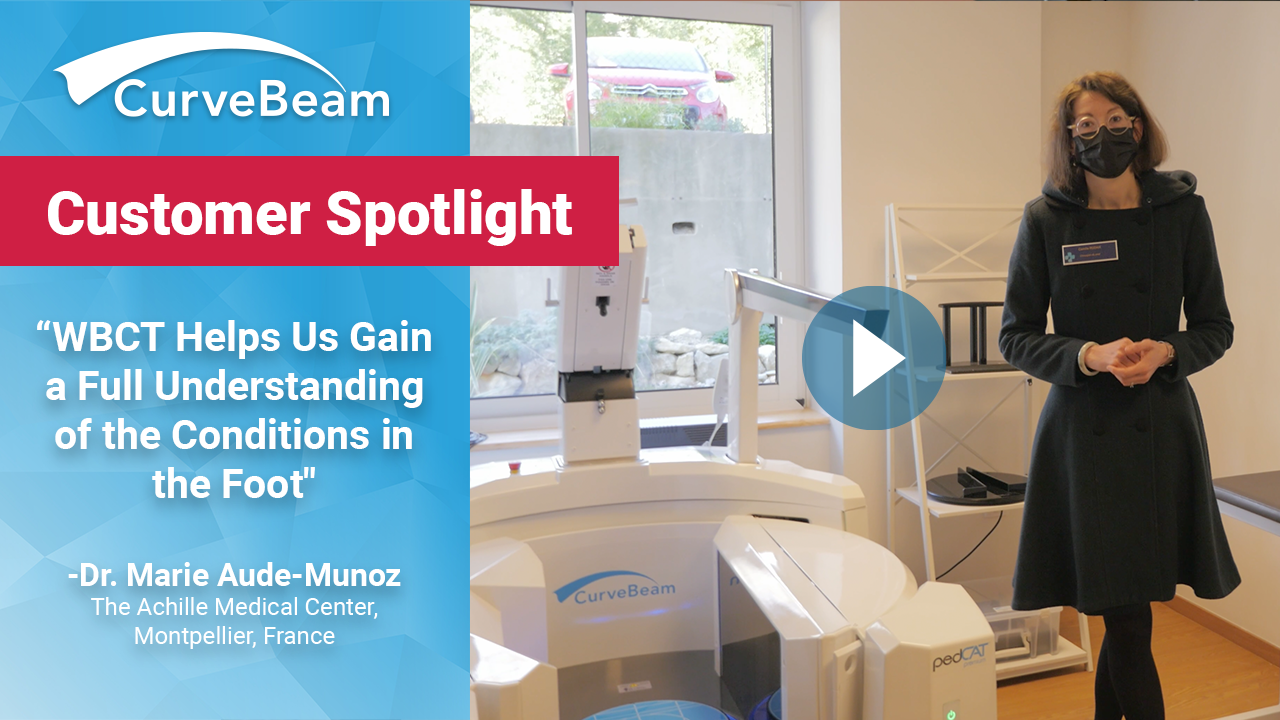 The Achille Medical Center offers WBCT with pedCAT Premium
The Achille Medical Center in Montpellier, France, in January, celebrated with an opening ceremony in January.
Dr. Marie Aude-Munoz and colleagues represent diverse disciplines, but all specialize in advanced foot care. Critical to their practice is a CurveBeam pedCAT Premium. The center is the fifth health care provider to offer CurveBeam weight bearing CT imaging services in France.
"We offer our patients weight bearing CT imaging right on site," said Dr. Munoz at the ceremony. "Weight bearing CT helps us gain a full understanding of the conditions in the foot."