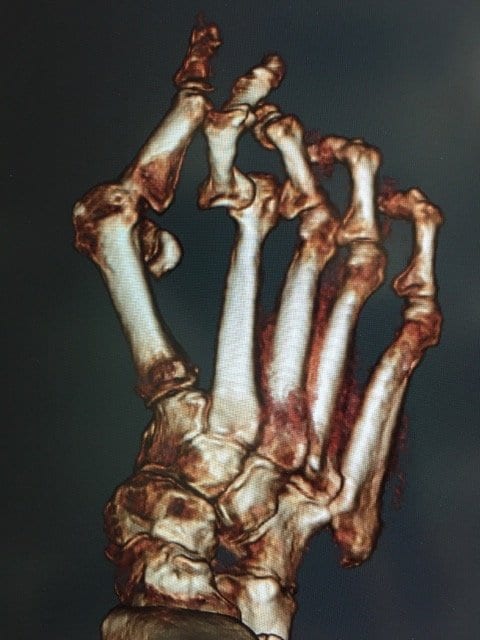 It's Time to Embrace New Technology
The deal made headlines in the orthopedic community when Stryker, one of the world's largest medical technology companies, acquired MAKO Surgical Corp., in December 2013. MAKO pioneered the advancement of the robotic arm to assist in hip and knee orthopedic surgeries.
A post-script of an Orthopedics This Week podcast on the subject, the author noted:
"One re-occurring questions from surgeons, who are all dealing with the realities of an increasingly cost conscious health care system, is why would Stryker acquire a company which sells million dollar robots in this period of health care cost reduction?"
We often hear similar feedback from physicians who say they cannot justify a pedCAT purchase when major changes to healthcare loom ahead. Our response is that now more than ever, definitive diagnoses, accurate pre-surgical plans, and comprehensive post-surgical evaluations are crucial. The new medical landscape demands more efficient care.
It seems Stryker agrees. It's response, as reported by Orthopedics This Week:
"Stryker's answer is that MAKO will simplify joint reconstruction procedures, reduce variability, and enhance the surgeon and patient experience. And in dollar terms, Stryker's implants comprise about 80 percent the total cost of large joint replacement. The rest of the cost of surgery is everything else including the surgery itself, rehab, and any problems that come up. Small gains in the non-implant portion of surgery, like fewer errors, more consistent outcomes, can have a huge effect on overall costs. At a time when insurance companies are asking hospitals, surgeons and implant suppliers to virtually guarantee outcomes and eliminate variability, Stryker's purchase of MAKO is a $1.65 billion bet that robots are the answer."