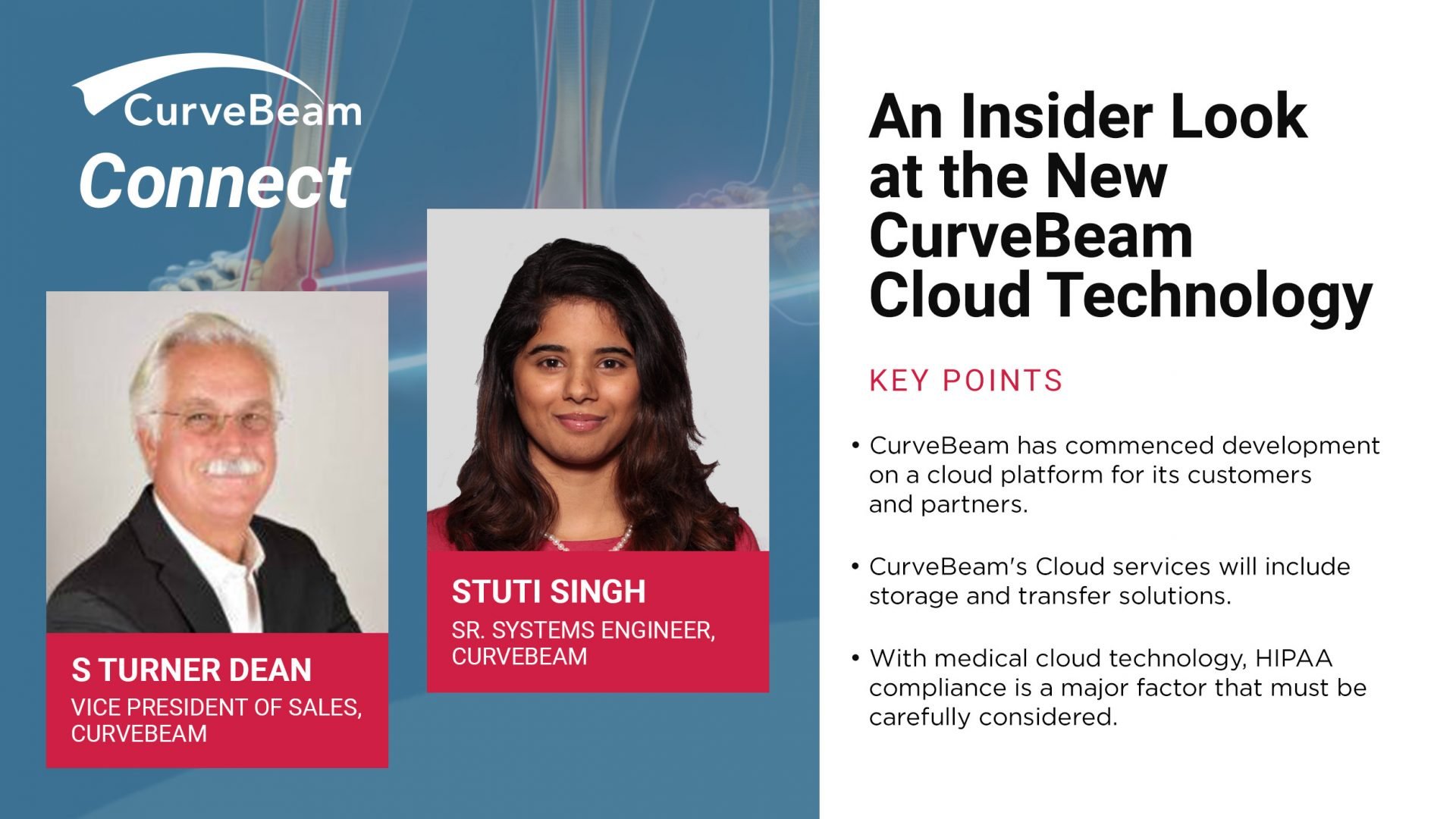 CurveBeam Connect Videocast: Announcing CurveBeam Cloud
On this episode of the CurveBeam Connect videocast, host and CurveBeam Marketing Director Vinti Singh met up with Turner Dean and Stuti Singh to talk about CurveBeam Cloud, CurveBeam's most recent development project. Dean, CurveBeam's Vice President of Sales, and Singh, Senior Systems Engineer, shared insights on what users can expectg from CurveBeam Cloud.
"We saw the opportunity to create an ecosystem where we could collaborate and solve a number of issues that our clients have had over the years in terms of managing their data sets and their information," Dean said.
With the implementation of this new, cloud-based platform, "we see opportunity to eliminate time, expense, mistakes and errors, and make the process a lot more efficient and cost-effective," he continued.
For the latest news and diagnostic imaging thought leadership from CurveBeam, as well as updates when the CurveBeam Cloud platform launches, visit our website at curvebeamai.com.