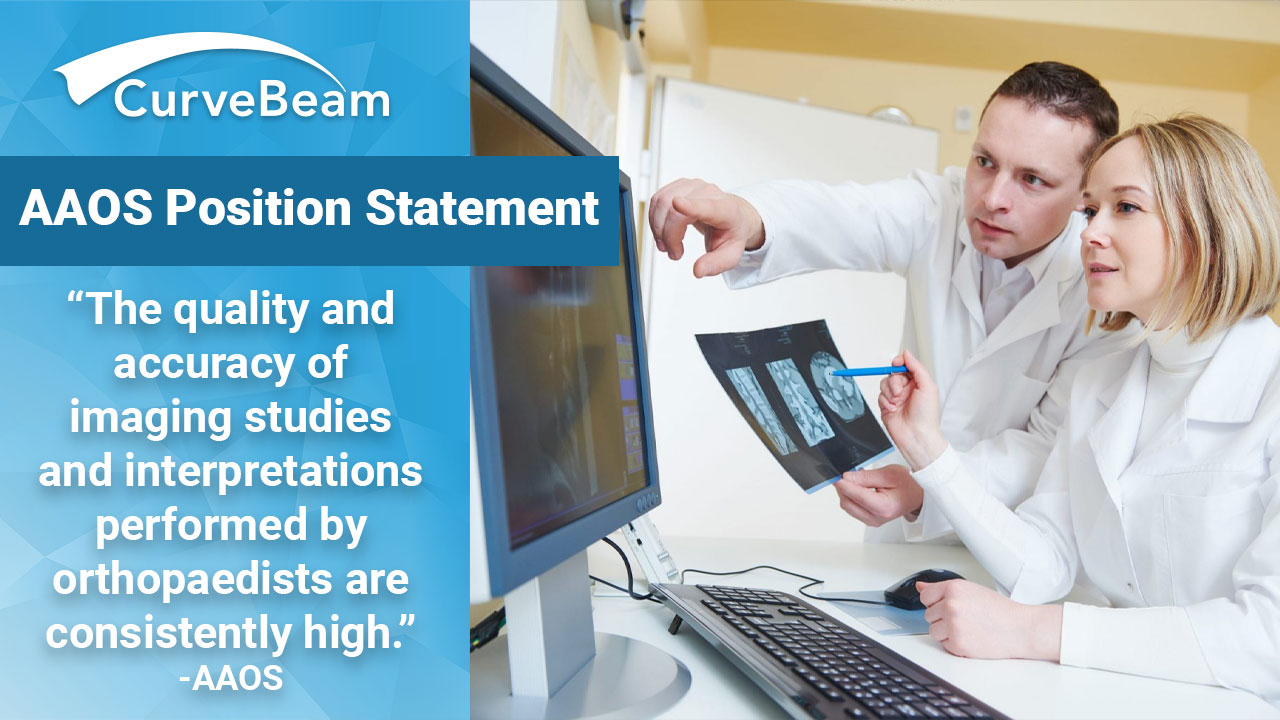 AAOS: "Ortho Surgeons are Fully Competent to Interpret Imaging Studies"
Imaging technology has increased the convenience and quality of the diagnosis and treatment of musculoskeletal diseases and injuries. However, some recent studies question the excessive or inappropriate utilization of this technology, leading insurers to restrict reimbursement for specific imaging techniques, including computed tomography.
The the American Academy of Orthopaedic Surgeons (AAOS) issued a position stating insurers' policies "undermine both the quality and convenience of musculoskeletal care for patients being treated by orthopedic surgeons…The quality and accuracy of imaging studies and interpretations performed by orthopaedists are consistently high."
Click here to access the full position statement.
Radiologists interpret plain radiographs and other images in descriptive terms. In contrast, orthopaedic surgeons add functional, anatomical, and clinical assessments, resulting in patient-specific information not likely provided by the radiologist. This impacts issues including course of treatment and responsibility for patient care, according to the position paper.
Timeliness is crucial in imaging.
When patients have to travel to another imaging facility, it can place undue burden on them and their family members.
More than one visit may be required to make appropriate treatment decisions, especially if the outside facility is unfamiliar with the patient's condition.
Often the ideal time for imaging is just after immobilization is removed, but before subsequent casting or splinting. To have the patient leave the office under these circumstances is "dangerous and ill-advised," according to AAOS.
Additional and sometimes special views may be needed for adequate patient care at the time of the office visit, making the use of outside facilities untenable.
The AAOS believes the responsibility for orthopaedic patient care, including immediate performance and interpretation of diagnostic imaging studies, should reside with the orthopaedic physician. Any policy that prohibits orthopaedists from performing and interpreting diagnostic imaging studies in their offices reduces patient care. Such a policy would inflate prices put patients requiring comprehensive management at risk.