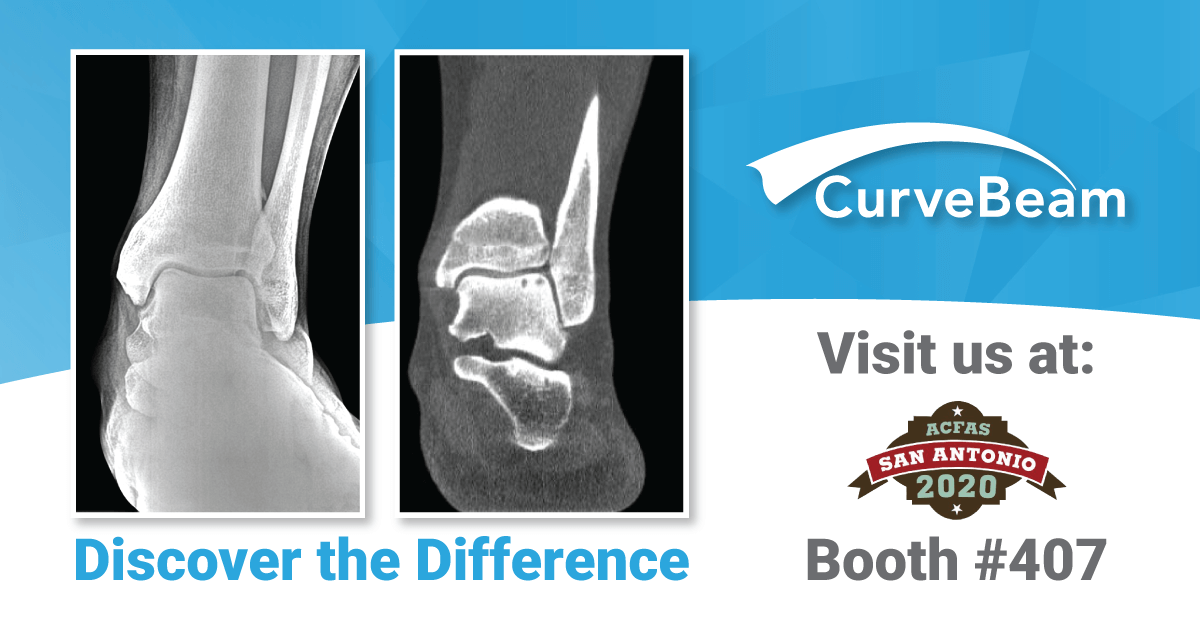 Weight Bearing CT Helps Visualize OCD Lesions
Osteochondral lesion of the talus is a broad term that describes injury or abnormality to the talar articular cartilage and adjacent bone.  Researchers have shown that radiographs alone miss osteochondral lesions of the talus in up to 50 percent of patients (1) .
Dr. Albert Armstrong, DPM, MS, BSRS,  Professor of Radiology and Medical Director of Advanced Imaging at the Barry University School of Podiatric Medicine, shared such a case in a recent FOOTInnovate lecture.
A 40-year-old male patient presented with pain in his left ankle. He was a self-described tough guy who said he has been tolerating the pain for years, but his new job required him to be on his feet all day.
The patient's X-Rays showed a previous avulsion fracture and some radiolucency in the talar dome, but were otherwise inconclusive: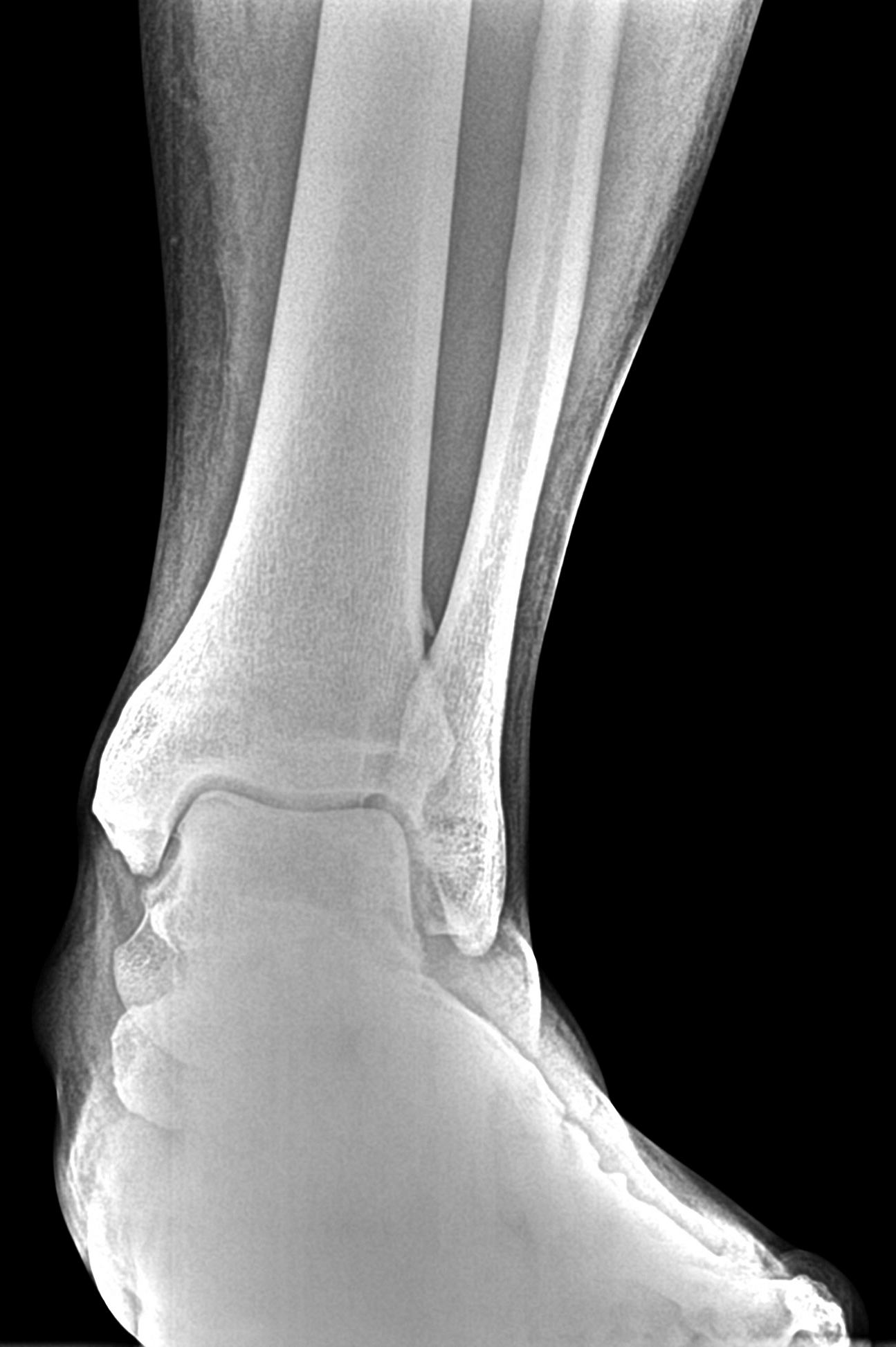 A weight bearing CT study was ordered, and it clearly showed two osteochondral lesions in the talar dome, as well as an osteophyte formation on the anterior ankle. Both of these findings pointed to osteoarthritis in the ankle.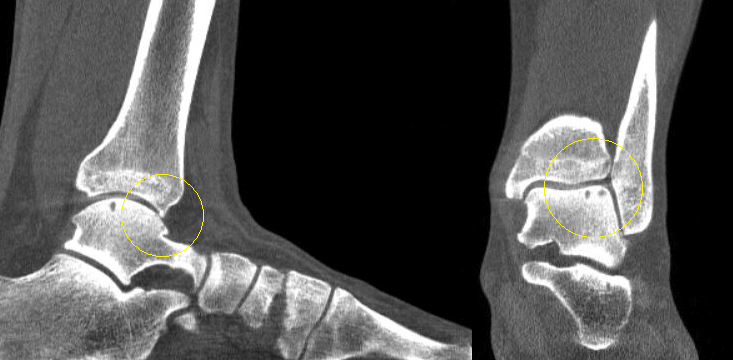 Large lesions and bipolar lesions associated with advanced degenerative joint disease do not respond to simple debridement or cartilage resurfacing techniques.  In a case featured in Podiatry Today, a weight bearing CT scan taken after standard X-Rays of a 52-year-old patient with chronic right ankle pain revealed large subchondral cystic changes and bipolar lesions. After reviewing the X-Ray and weight bearing CT. doctors determined the patient to be a good candidate for a total ankle replacement.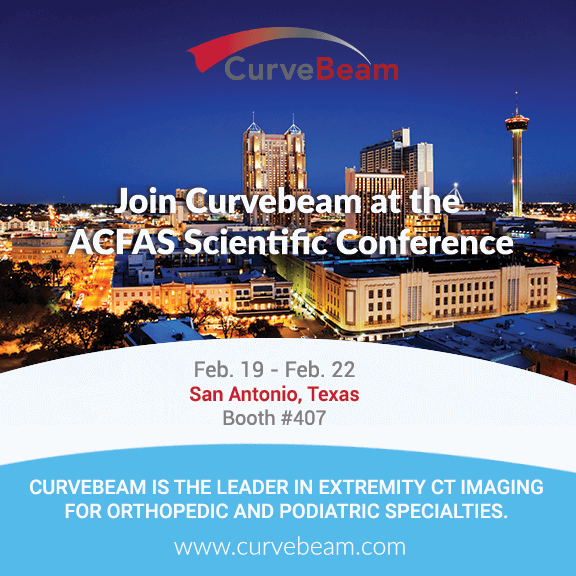 Will you be in San Antonio for the ACFAS Scientific Conference Feb. 19 – 22? Visit CurveBeam at exhibit #407 to see several more examples of how weight bearing CT can provide more detailed diagnostic information than X-Ray alone.
(1) Badekas T, Takvorian M, Souras N. Treatment principles for osteochondral lesions in the foot and ankle. Int Orthoped. 2013; 37(9):1697-1706.