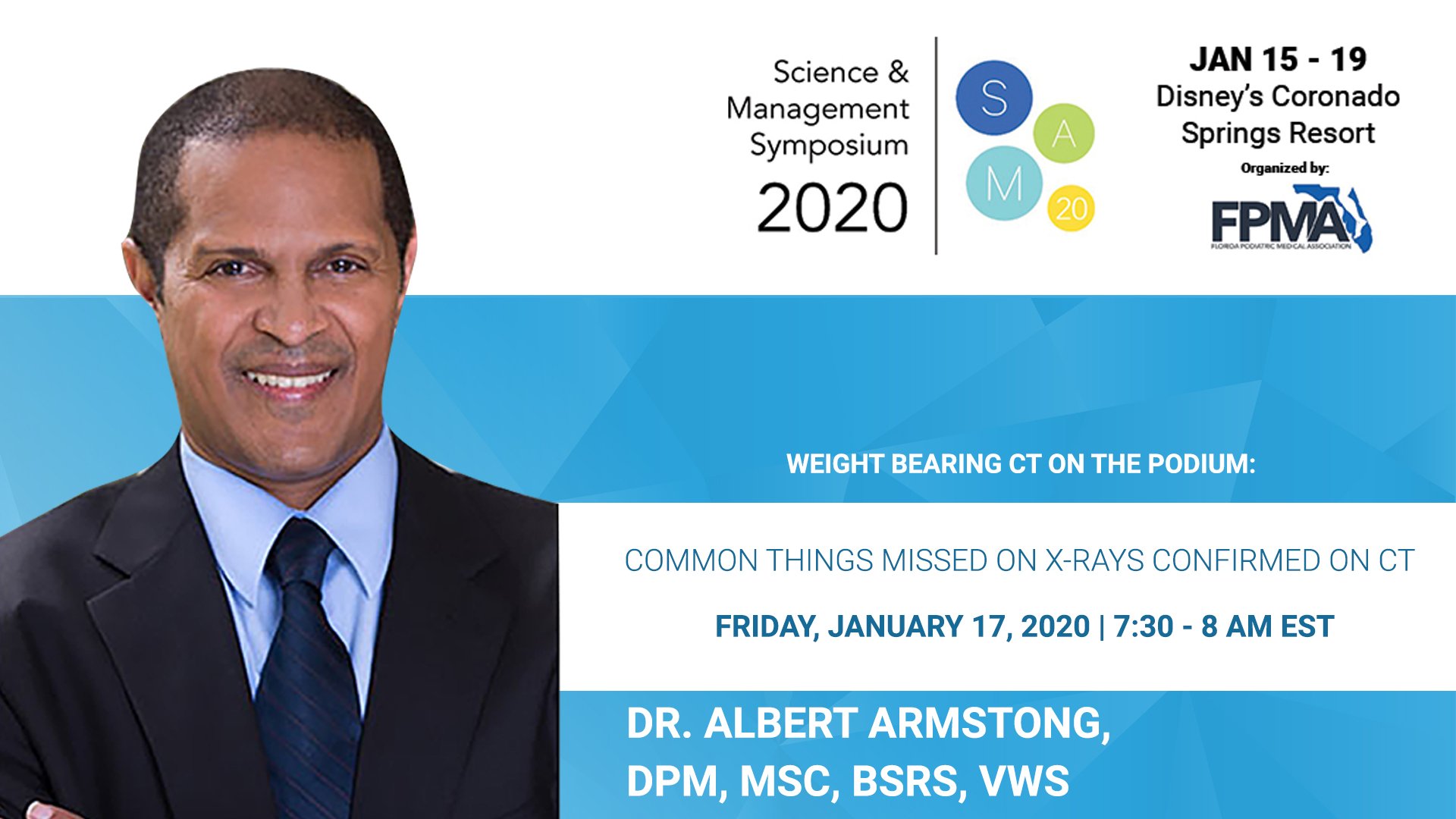 SAM: Weight Bearing CT Podium Talk
The Florida Podiatric Medical Association will hold the Science & Management Symposium (SAM) in Orlando January 15 – 19. The conference agenda  includes a lecture on weight bearing CT imaging presented by Dr. Albert Armstrong, DPM, Professor of Radiology at Barry University School of Podiatric Medicine in Miami Shores, Fl.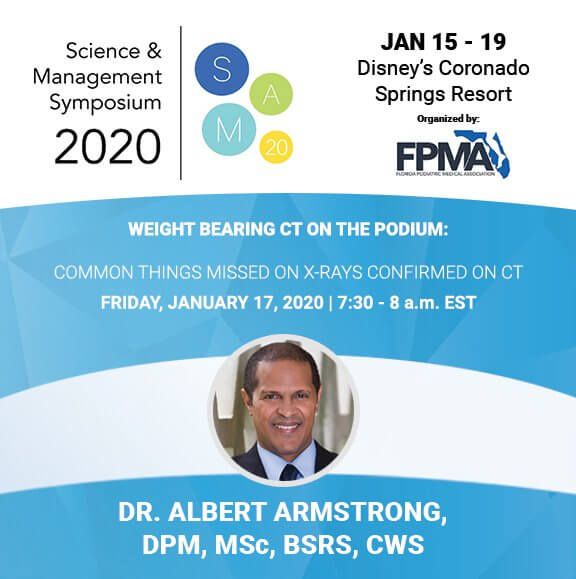 Won't be at the meeting? Click here to read the recap of a similar presentation Dr. Armstrong recently delivered on FOOTInnovate.com.