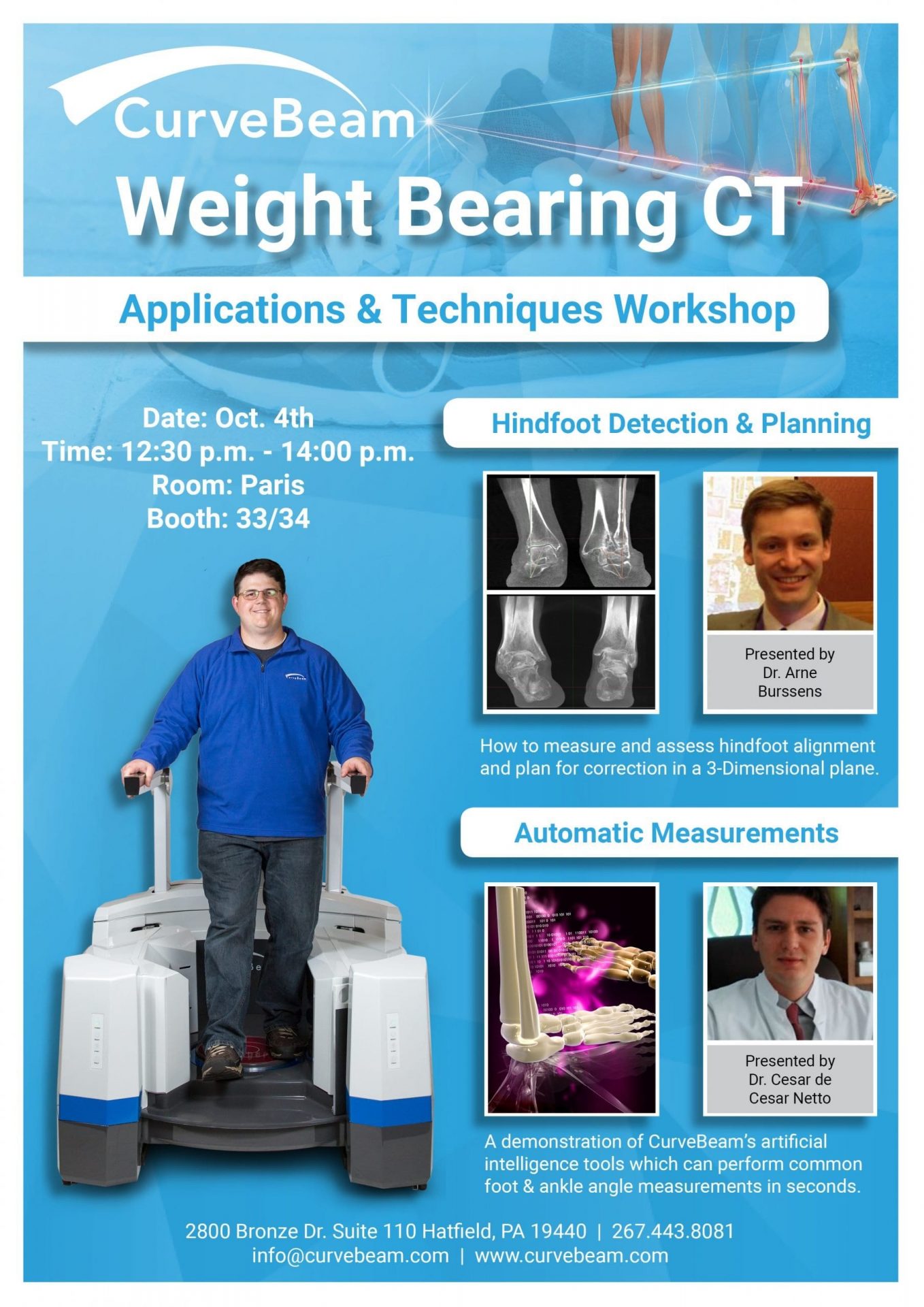 EFAS Workshop: Weight Bearing CT Applications and Techniques
Curvebeam will host an Applications and Techniques Workshop on  October 4th at the 12th EFAS International Congress in Geneva, Switzerland.
Dr. Arne Burssens, who recently completed a fellowship at the University of Utah in Salt Lake City,  will be presenting on Hindfoot Detection and Planning. He will discuss how to measure and assess hindfoot alignment and plan for correction in a 3-Dimensional plane.
Dr. Cesar de Cesar Netto, a fellow at Johns Hopkins University in Maryland, will demonstrate CurveBeam's Automatic Measurements toolset, which can perform common foot and ankle measurements in seconds
. The event will be hosted in the Paris Room from 12:30 p.m to 2 p.m.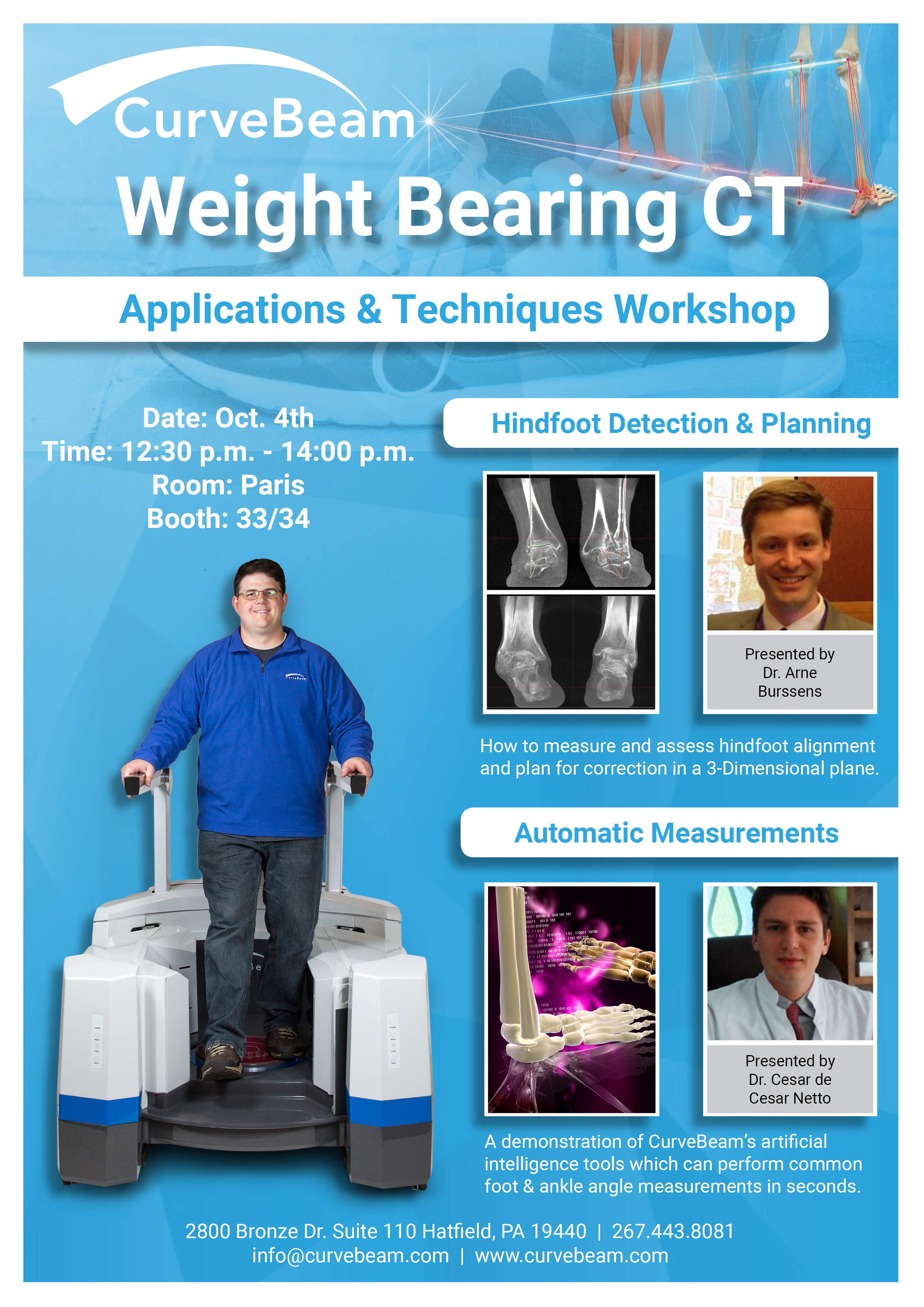 Visit the CurveBeam exhibit at EFAS to learn more about our weight bearing CT imaging systems.
Also, plan to attend the WBCT ISG Scientific Session on Oct. 5.