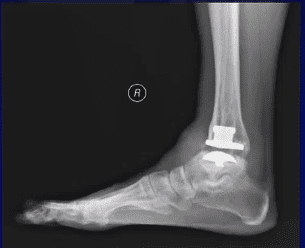 Cone Beam Computed Tomography with Load Technique (WBCT) Allows Correct Evaluation of Foot and Ankle Anatomy
Imaging studies are important tools in diagnosis, therapeutic decision-making, and evaluation of functional results in the area of ankle and foot performance. The most commonly used resources are conventional X-rays with load, ultrasound, computed tomography (CT), and magnetic resonance imaging (MRI). The initial diagnostic investigation often uses conventional X-rays with load to reproduce the three-dimensional bone relationships in the ankle and foot more accurately. However, the information acquired from this method can be limited.
Computed tomography (CT) provides for high-resolution images of the ankle and foot in different axes. Fractures, degenerative changes, bone healing, surgical planning for osteotomies, arthrodeses, and arthroplasties are all instances in which CT is the go-to imaging tool. However, it's not a perfect option. One distinct issue with conventional CT is the fact that the technology cannot reproduce images of feet and ankles experiencing body weight load.
Over the last ten years, the cone beam computed tomography with load technique (WBCT) proved feasible for the instances mentioned above. It also offers high reproducibility of the real situation of the ankle and foot when body weight is factored in.
A review of relevant clinical studies in multiple databases from January 1999 to October 2017, titled "Weight-Bearing Computed Tomography of the Foot and Ankle: An Update and Future Direction," analyzed the available literature on WBCT imaging in patients with foot and ankle disorders.
This review concluded that WBCT imaging allows correct evaluation of foot and ankle anatomy with the patient in a standing position, providing images with high spatial resolution, short image acquisition time, low dose of radiation, and costs which are similar to other available imaging technologies. This diagnostic tool can be used for decision making in the treatment of deformities of the ankle, hindfoot, midfoot, and forefoot.
In addition to the fact that WBCT imaging can be done with a patient in an orthostatic position, the advantages of this new technology include:
high resolution
3D reconstruction
fast image acquisition
low radiation dose
small device footprint
lower cost than conventional CT
CurveBeam is the maker of pedCAT, which provides bilateral, weight-bearing scans of the foot and ankle.