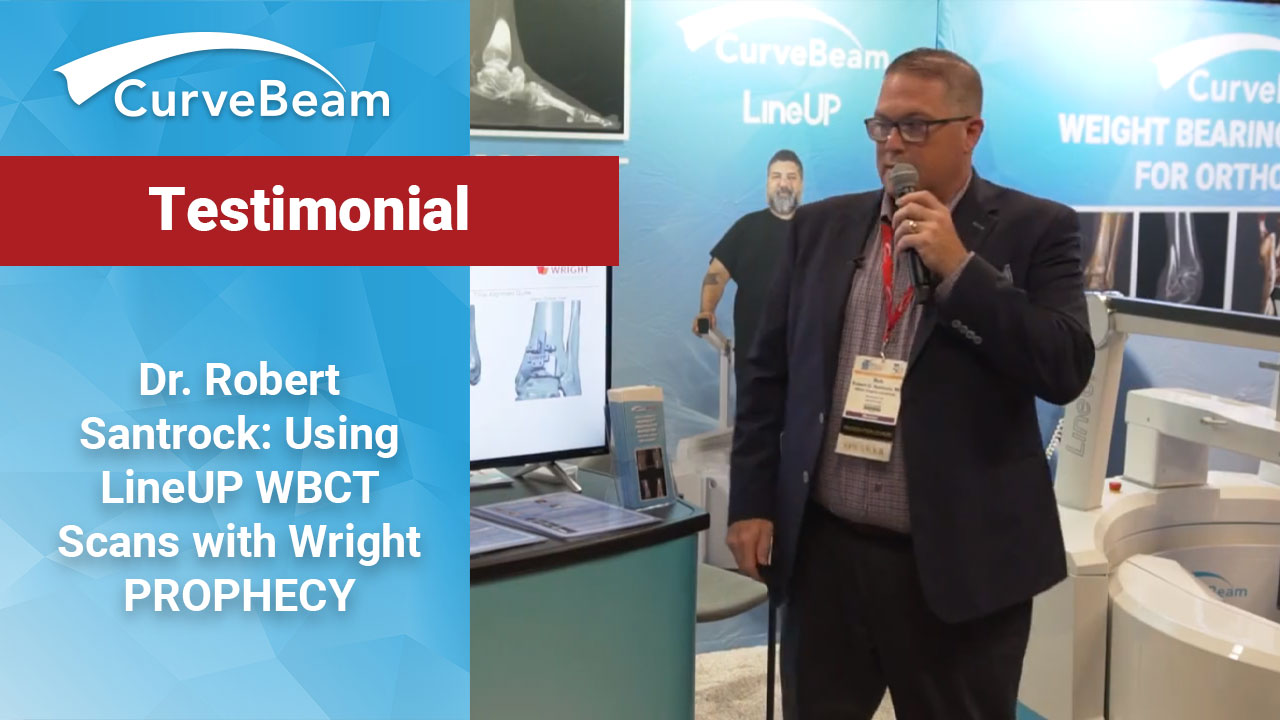 Dr. Robert Santrock: Using LineUP WBCT Scans with Wright PROPHECY
Watch Dr. Robert Santrock, Chief of Foot & Ankle Surgery at West Virginia University, discuss how CurveBeam's weight bearing CT technology works in tandem with Wright Medical Group's PROPHECYTM Preoperative Navigation System to improve his total ankle replacement procedures at the CurveBeam exhibit at AOFAS 2019 in Chicago.
Dr Santrock is leading the way in the utilization of PROPHECYTM technology, having converted his TAR procedures to patient specific instrumentation.
As a tertiary-care provider in a university setting, he notes that he is now utilizing PROPHECYTM Preoperative Navigation in 99% of cases, and is currently completing more than 30 Total Ankle Arthroplasties each year.
To learn more about the CurveBeam LineUP's validated protocols that are compatible with the Wright PROPHECY Preoperative Navigation System, click here .