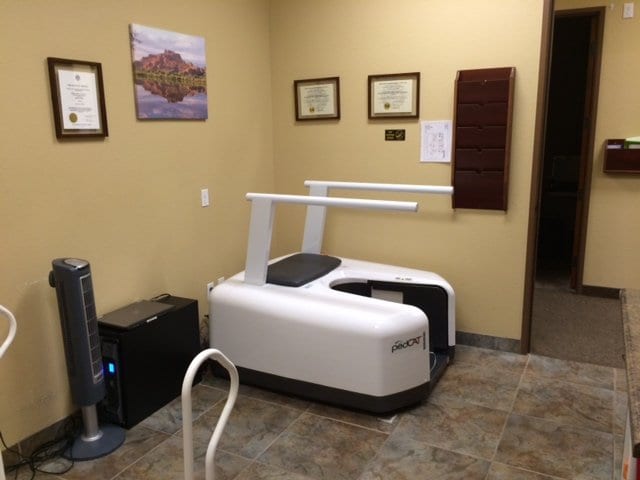 pedCAT: Easy to Incorporate into Your Medical Facility
The pedCAT system and your iPhone charger have something in common…you can plug them both in anywhere!
That's right. The pedCAT plugs into any standard 120 volt power outlet (or 220 volt outlet in certain countries).
We suggest the pedCAT be connected to a dedicated line to prevent interference from other equipment as a precaution, although it is not required.
The pedCAT's simple power requirements are one of the factors that make it easy to integrate into any office workflow – even offices that have limited free space.
Click on the blog post title to see some examples.