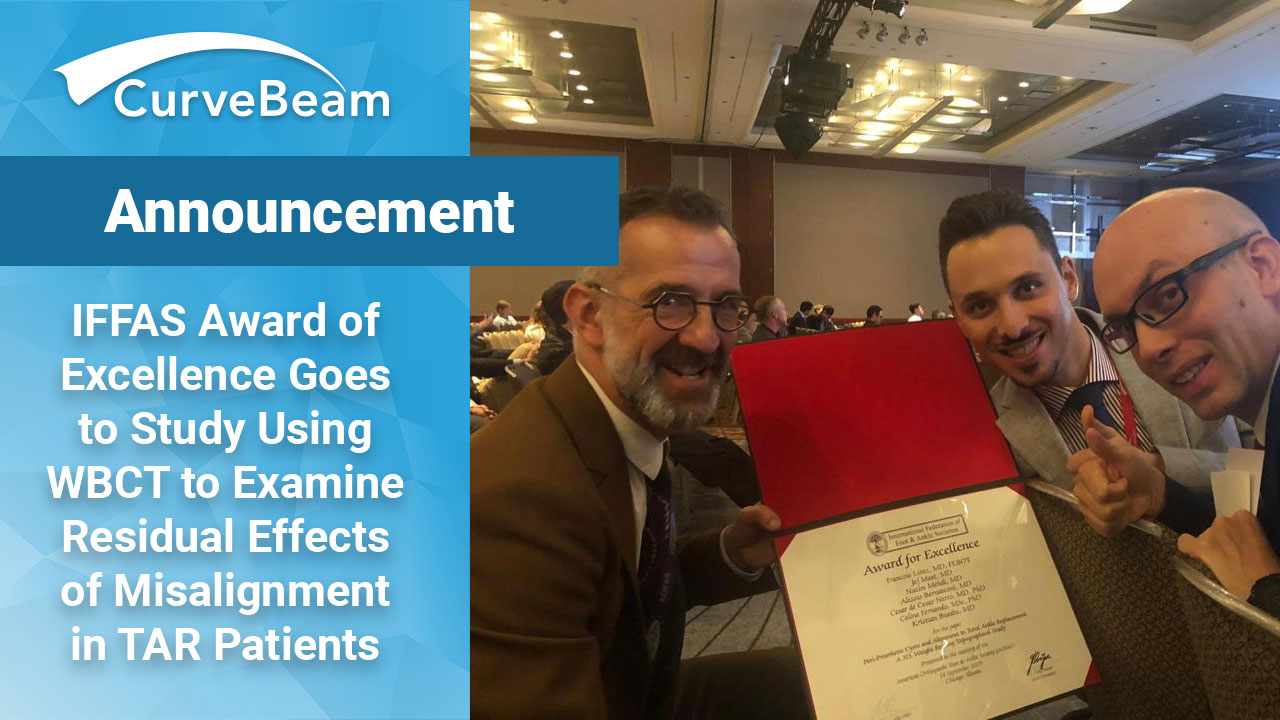 IFFAS Award of Excellence Goes to Study Using Weight Bearing CT to Examine Residual Effects of Misalignment in TAR Patients
An international research team of orthopedic surgeons was awarded the prestigious International Federation of Foot & Ankle Societies (IFFAS) Award for Excellence for a study that utilized weight bearing CT imaging  to analyze the effect of residual misalignment on cyst formation in total ankle replacement (TAR) patients.
The award was presented to the researchers at the American Orthopedic Foot and Ankle Society (AOFAS) Annual Meeting in Chicago on September 14 .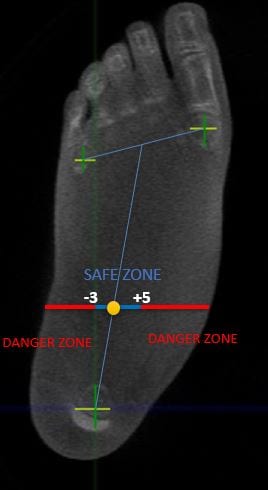 The authors hypothesized that longer follow-up and increased residual misalignment would correlate with increased peri-prosthetic cyst (PPC) volume and worse AOFAS scores. They found that residual varus cases had a more medial distribution of PPC and residual valgus cases had a more lateral distribution of PPC. During a presentation the next day, the authors explained that a using weight bearing CT to calculate a "Safe Zone" for  3D alignment of the foot prior to a TAR procedure could be instrumental in preventing  osteolysis, a condition that can eventually lead to implant failure.
The study was carried out at institutions using CurveBeam weight bearing  imaging solutions,  which provided the researchers with automatic 3D  measurement tools such as TALAS. The authors explained this research contributes to the comprehension of how peri-prosthetic cysts develop in the ankle.
The award recipients were Francois Lintz, MD, FEBOT; Jef Mast, MD; Mazim Medhi, MD; Alessio Bernasconi, MD; Cesar de Cesar Netto, MD, PhD; and Kristian Buedts, MD.