Compact
Systems can be sited in small spaces and next to existing imaging equipment. Cooling systems are not required. System weight is 850lbs/386kg.
Easy to Install
Systems fit through a standard doorway and plug into a standard wall outlet.
Self-Shielded
CurveBeam AI systems are self-shielded, and independent assessments have concluded that scatter radiation is close to zero once you reach a distance of six feet from the unit. Therefore, in most cases, minimal to no shielding modifications are required for CurveBeam AI system installations. However, only a qualified medical physicist may make this determination.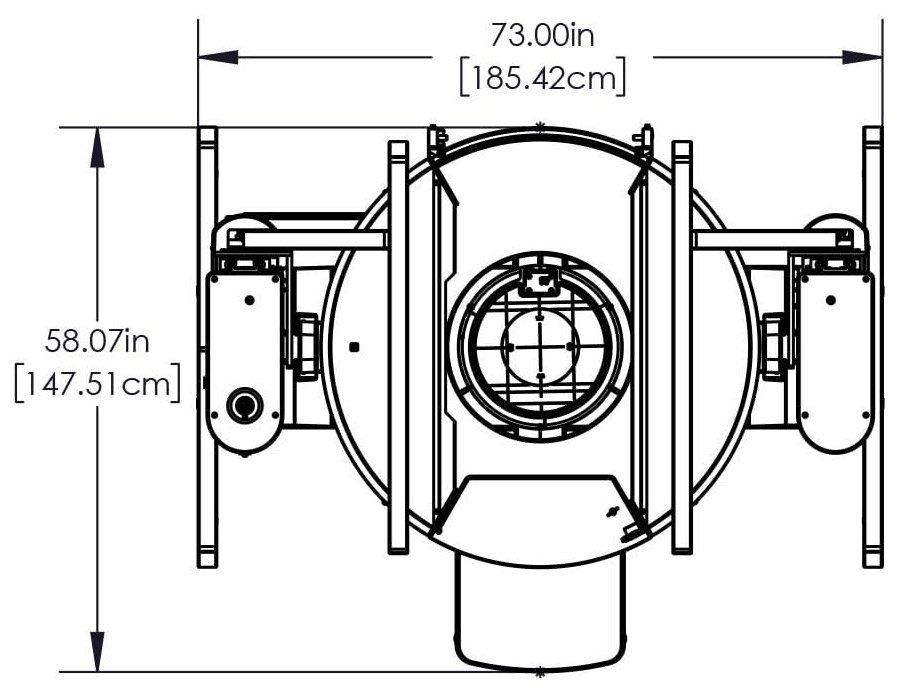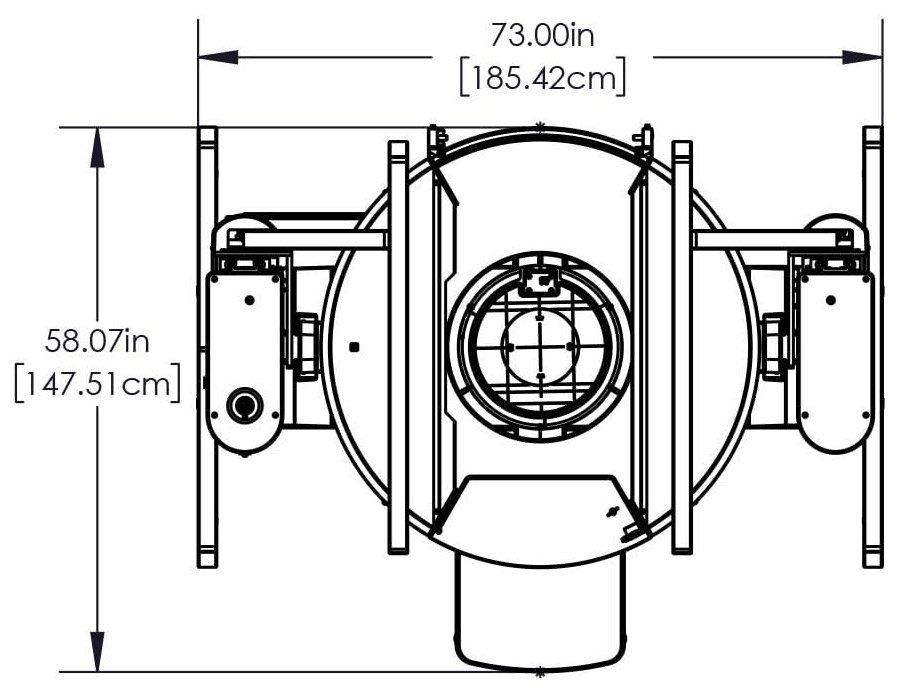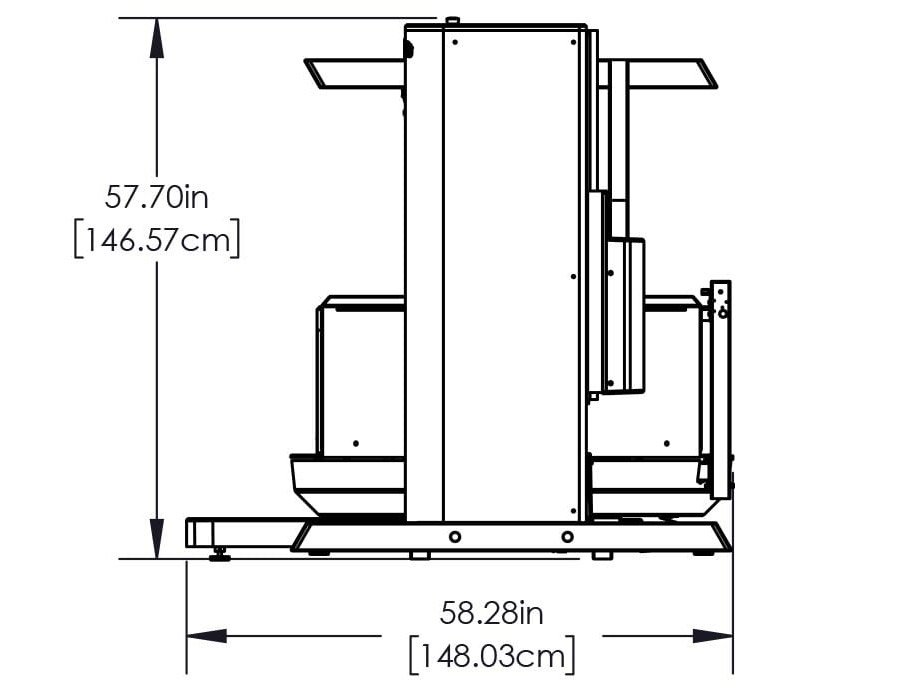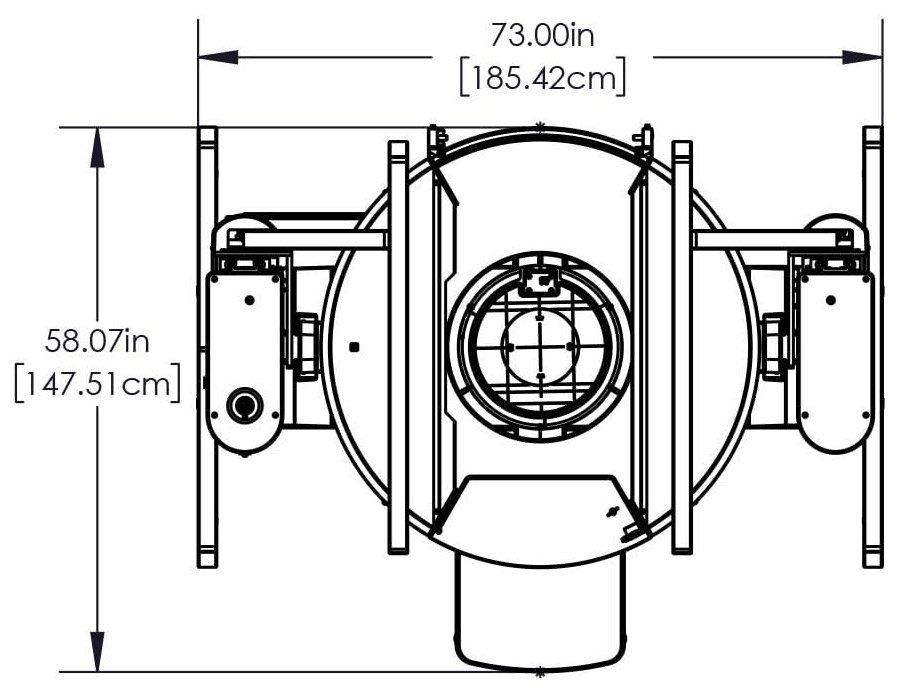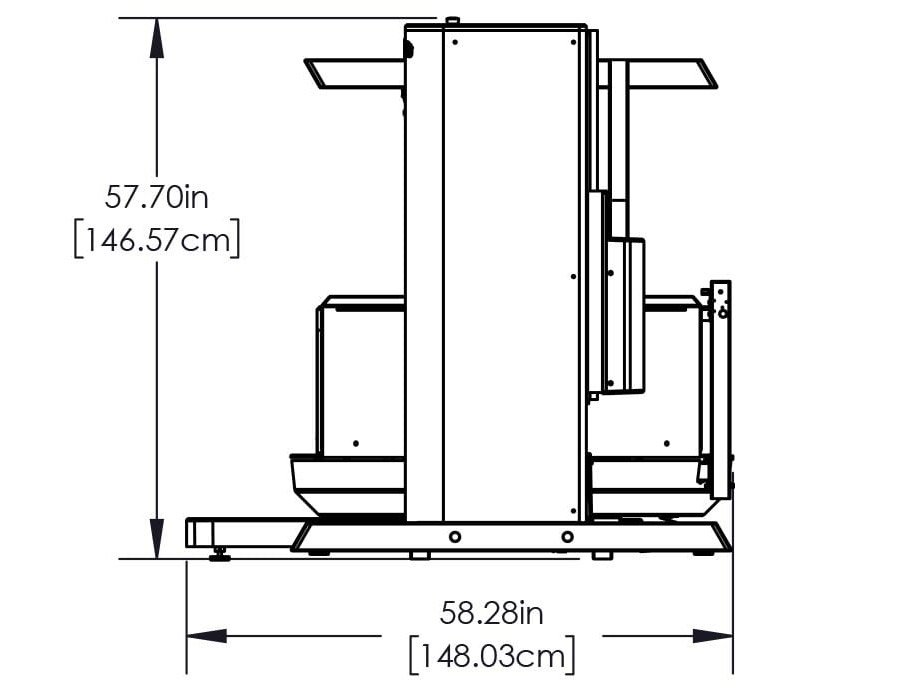 What Physicians are Saying...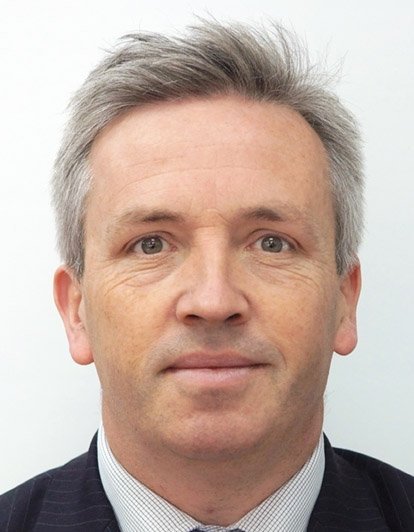 "I request very few ordinary X-Rays now, since the Cone Beam CT replaces what I used to get only with BOTH weight bearing XR and CT scans."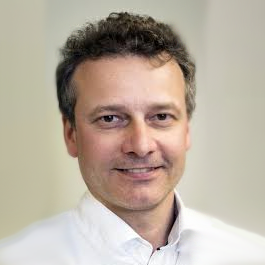 "The weight bearing CT changed my daily practice. In former times we did standard X-Rays with weight bearing first and then if we were interested in 3D imaging, we sent the patient to CT. This could take days or even weeks. Now, I have everything together in one minute."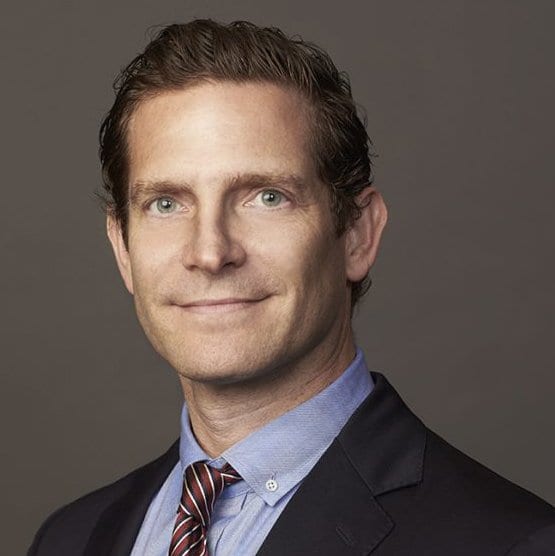 "True deformity analysis should be performed in the patient's normal stance position, not in artificial constructs."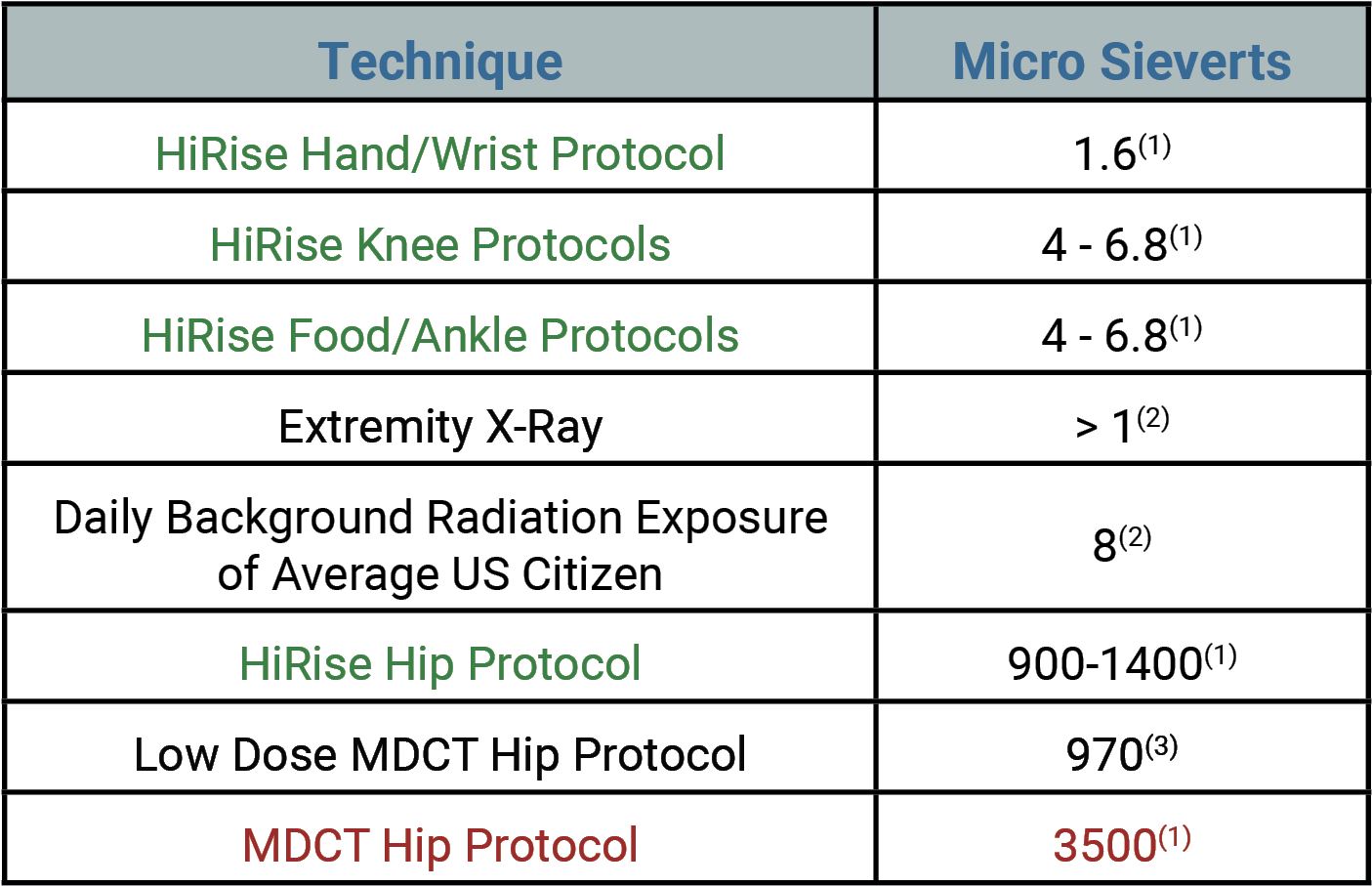 Low Dose
Most HiRise protocols deliver an effective dose below the amount of radiation the average person in the U.S. is exposed to from naturally occurring "background" sources, such as cosmic radiation from outer space.
Sources:
(1) Jaydev Dave, PhD. Effective Dose Associated With Weight-Bearing Cone Beam Computed Tomography Imaging of the Hip and Extremities. Poster presented at: IUPESM World Congress on Medical Physics and Biomedical Engineering; June 12 – 17, 2022; Singapore.
(2) Mettler FA, et al: Effective Doses in Radiology and Diagnostic NuclearMedicine: A Catalog, Radiology 2008 248:254-263)
(3) Biswas D, Bible JE, Bohan M, Simpson AK, Whang PG, Grauer JN. Radiation exposure from musculoskeletal computerized tomographic scans. J Bone Joint Surg Am. 2009 Aug;91(8):1882-9. doi: 10.2106/JBJS.H.01199. PMID: 19651945.
(4) Arthroscopycopyjournal.org (2019, May 01). Low-Dose Computed Tomography… Retrieved Oct. 20, 2022, from https://www.arthroscopyjournal.org/article/S0749-8063(18)31067-3/fulltext
Metal Artefact Reduction
CurveBeam AI's proprietary metal artefact reduction algorithm employs a high density detection filter, which enables more authentic reconstructions in the vicinity of metal hardware. The option to apply metal artefact reduction can be activated before the start of each scan.