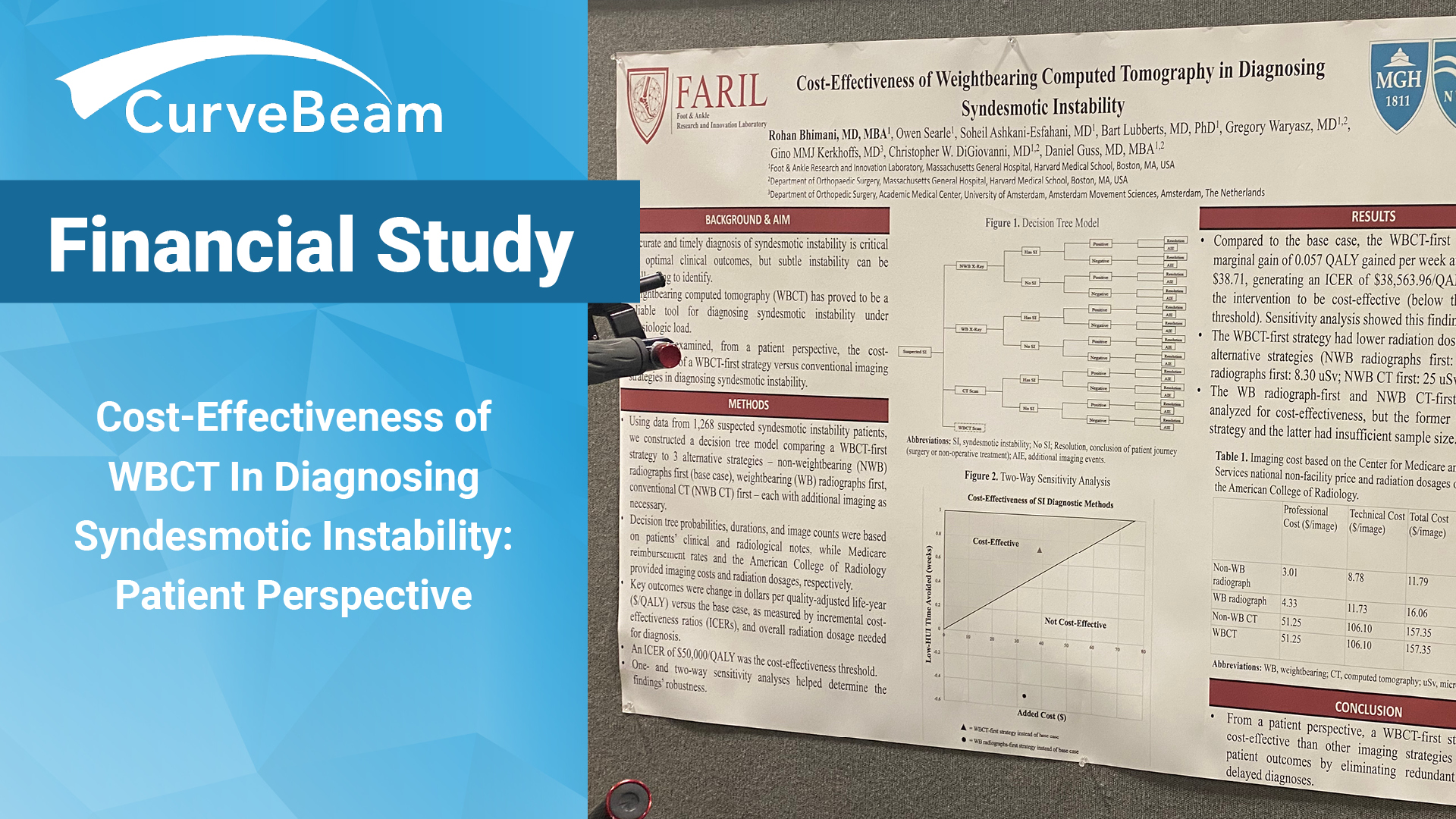 MGH Study Finds WBCT Best Option for Patients
Using a weight bearing CT (WBCT)-first approach for diagnosing syndesmotic instability is the most cost-effective option for patients, researchers at the Foot and Ankle Research Innovation Lab (FARIL) at Massachusetts General Hospital found in a recent study. FARIL researchers presented these findings via a poster at the recent 2021 AOFAS Annual Meeting in Charlotte, N.C.
Accurate and timely diagnosis of syndesmotic instability is critical for optimal clinical outcomes, but subtle instability can be challenging to identify. WBCT has proven to be a reliable tool for diagnosing syndesmotic instability under physiologic load.